TweakTown's Rating: 89%
The Bottom Line
Mortal Kombat 11 is a must-have for any MK fan, offering a great story with brutal combat. It comes with a huge time sink grind, though.
Story: Let's do the Time Warp Again
In many ways, Mortal Kombat 11's story is like a demented season of WWE. It's chaotic and bloody, but it's really just a wrestling soap at its core. There's such a deep well of interlocking story arcs, lore and history, and all kinds of personal rivalries. The game is the purest celebration of the series I've seen so far and goes great lengths to remind players of past glories while pushing forward to new heights.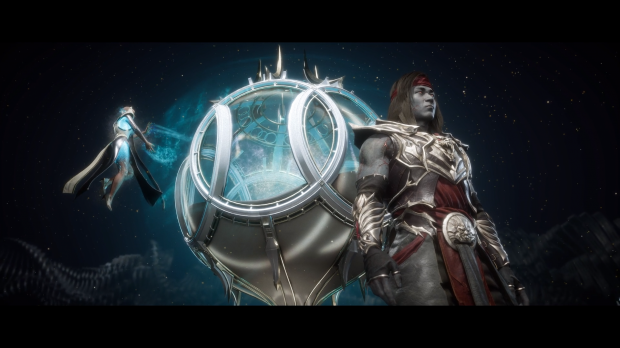 It really was the story that drew me back in and conjured up all those old Mortal Kombat memories. I hadn't played any of the games for so, so long, but Mortal Kombat 11 didn't punish me for this. In fact, it was actually great that I hadn't played them. My curiosity was so high, and every little snippet or tidbit of lore had me surprised, every little quip fueling my interest.
Mortal Kombat 11's story is really, really good, and I think it's designed for players like me who haven't jumped in for a while.
Built around time travel, the series makes it accessible for newcomers, old curmudgeons like myself, and klassic fans to jump right in. The transitions are seamless, and the game does a great job reminding you of what happened while not drumming in too much info; it keeps a nice, steady pace of new and old.
The campaign is a massively impressive spectacle in its own right, featuring cinematic-quality visuals, explosive action, and enough throwbacks to make any Mortal Kombat fan quite happy. Like I said before, it's a celebration of the series as a whole, and classic characters return in full form.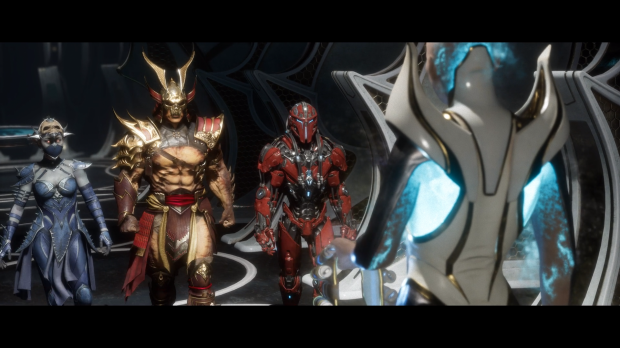 Netherealm creatively uses the story as a frame for its nostalgic festival. Kronika, the keeper of time, essentially resets the fabric of reality and causes some huge rifts between old-school and new-school. Past and present collide in Mortal Kombat 11, and beloved characters have to fight older versions of themselves in a sweeping and grand lore-ridden campaign set across multiple eras.
The story is highly ambitious, and Netherealm pulled it off extremely well. The fight sequences are blended amazingly well with the cutscenes--which are immaculate by the way, truly next-level animation from the studio--and we get a kind of saga that not only stays true to the heart of the series, but actually carries it forward too.
We won't go too far into the story because of spoilers, but let's just say its a huge winding road of hilarity, backstory, and a deep philosophical lore interspersed with that hard-hitting brutality that's defined the series for nearly three decades. It's worth your time, so jump right into the story when you pick the game up.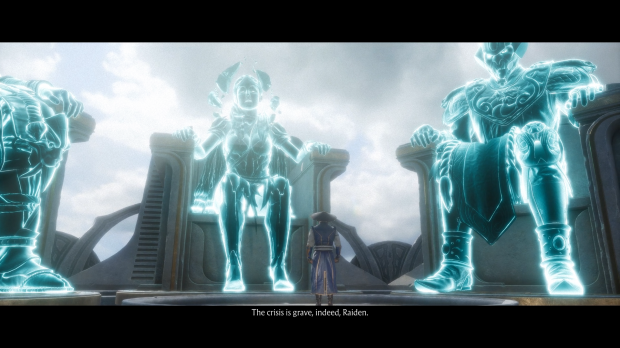 Kombat/Progression: Brutal, Satisfying and Extremely Grindy
Like I said before, Mortal Kombat 11's fighting mechanics didn't attract me very much at the start. But it didn't help I picked Noob Saibot at the beginning, who isn't very noob friendly. Only by playing the story and fueling my curiosity did the game really open up. The story forces you to play as certain characters, giving you an entry point to figuring out who you want to play is. It's a kind of story-driven tutorial of sorts.
Once I got the hang of the general attacks again the game really took on a new dimension. I started actually having fun and learning each character's nuanced attacks--Jade's salvo of pole strikes, Sub Zero's awesome axe slashes, and my favorite, Kung Lao's fusillade of furious punches accompanied by his deadly razor-sharp hat.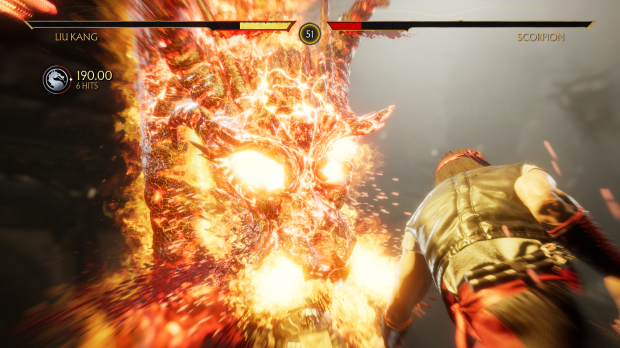 The original classic moves are back with a vengeance (how could they not be?!) and are more stylish than ever. Scorpion's iconic hook, Sub-Zero's ice blast, Raiden's lightning...every character has their signature moves intact.
Combat itself is satisfying but as always wholly dependent on the character you choose. There's a basic formula for the attacks, but how fast or hard each fighter strikes is very different. There's a ton of little subtle tweaks and adjustments that must've taken years to create, showing just how dedicated Netherealm was to MK11.
What's even more amazing is how much effort Netherealm put into the practice tools. The game has every resource to transform even the worst player into an esports champ. Provided you have enough time, the game's massively in-depth practice mode will arm you with the know-how to smash any opponent. There's everything from combo training to brutality and fatality execution mastery.
Netherealm also went above and beyond with an RPG-esque system to fuel a massive, long-winded grind.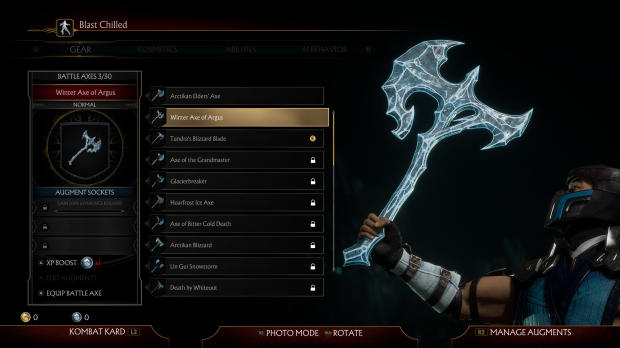 We don't get Mortal Kombat games very often, so WB Games loves to inject all kinds of engagement hooks to ensure players keep on playing over time. Mortal Kombat 11 is truly set up to be played for a long, long time.
Throughout MK11 gamers can customize their favorite fighters in a ton of ways that actually affect battle. There are weapons and items with socket slots straight out of Diablo, and swappable stances out of an RPG. The system makes for a dizzying array of options to choose from and makes for a very confusing way to elongate play time. The main goal is to beef up your fighters to prepare them for the ultimate trials: Towers of Time.
There are multiple currencies to grind out in the game. The Towers of Time represents exceptionally hard fights that are designed to put players at a severe disadvantage if they don't have the right gear. Ultimately this mode requires gamers to invest some serious practice effort and time into the game. The Towers of Time are a kind of recurring loop, and the progression system organically feeds into this weird cycle of randomized rewards.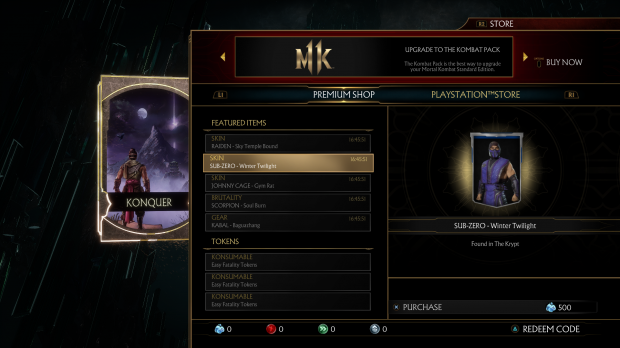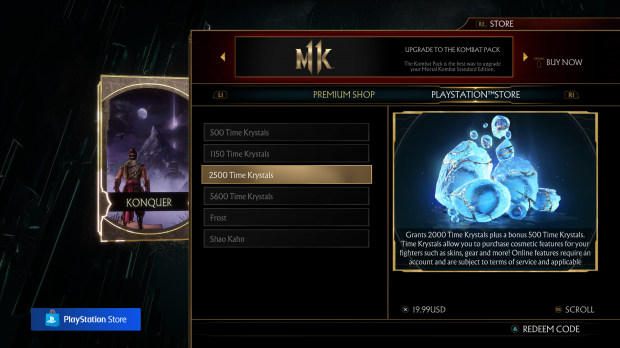 Towers of Time are a kind of mid- to end-game activity to take on once you've finished the story, get tired of battling friends or randoms online, and want to test out your newfound skills. It's just designed to be a huge time sink and isn't really my kind of thing.
The more you fight, the more Koins you get to spend on opening chests in the Krypt. This isn't new...but what is new is most of the Krypt's rewards are now randomized. There are some chests that always drop the same things, but most of them drop completely randomized gear, skins, and consumables.
The grind is so crazy that you can even have AI battle enemies for you and earn gear.
I will say this about Mortal Kombat 11's grind: you technically get your money's worth insofar as quantity.
Of course, a lot of that stuff is the same thing--smashing baddies with your fighting prowess in an endless loop, but that's really the core tenant of the game. At first, I absolutely loathed the idea of the progression system with all of its currencies and microtransactions, but the more I played, the more I realized that it's specifically designed to feed itself and keep you playing...not necessarily keep you paying.
Like any WB Games game, MK11 is monetized. Players can spend real money to unlock Shao Kahn or a special currency called Time Crystals. These crystals are used to buy cosmetic items in a shop that rotates daily, as well as easy fatality and brutality tokens. The microtransactions actually aren't that bad...but the huge time sink of a grind is pretty rough.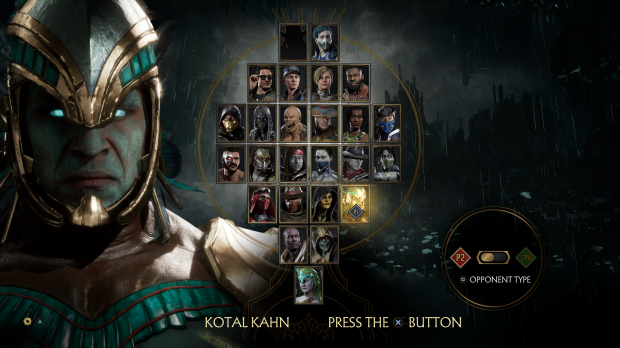 Mortal Kombat 11's Roster:
Shao Kahn (locked behind $5 paywall)

Frost

Johnny Cage

Sonya Blade

Cassie Cage

Jax Briggs

Scorpio

Noob Saibot

Baraka

Raiden

Jacqui Briggs

Sub-Zero

Kano

Kabal

Liu Kang

Kitana

Kung Lao

Jade

Skarlet

Erron Black

D'vorah

Kotal Kahn

Geras

Kollector

Cetrion
Final Thoughts and Score
At its heart, Mortal Kombat 11 is a fantastic explosion of nostalgia, fun, and absolute stylish chaos the series if known for. All of the beats are present--a deep, winding storyline infused with a surprisingly complex lore, the old-school WWE-style soap opera antics, and the machismo that captured an entire generation.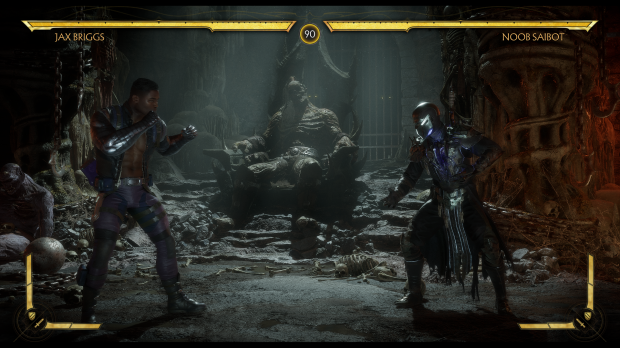 The fighters are all extremely well designed, and the new faces--Geras, Cetrion, and Kollector to name a few--jump right in as if they've always been a part of the show. That intense magnetism that's pulled us in for the past 27 years is present, as is the bloody, thrilling magic of a fight to the death. There are a few dips this time around with progression and a severe grind, but these features could be welcome for hardcore fans that aim to spend lots and lots of time with this iteration.
What's Hot
+ Combat is visceral, smooth, and satisfying
+ The story fantastically blends 27 years of history with present lore
+ Visuals, cinematics, and graphics are incredible
+ Practice mode is amazing
+ Character roster is great
+ Massive amounts of customization options
What's Not
- Absolutely terrible grind mechanics ensure the game lives on, but also becomes a meticulous time sink
- Randomized Krypt rewards
- Towers of Time can only be played online
- Microtransactions don't really need to be in the game
More Screenshots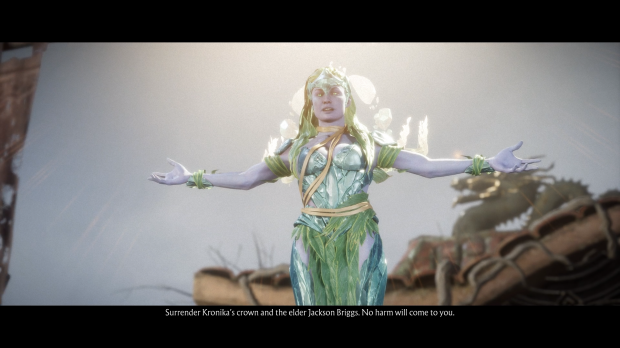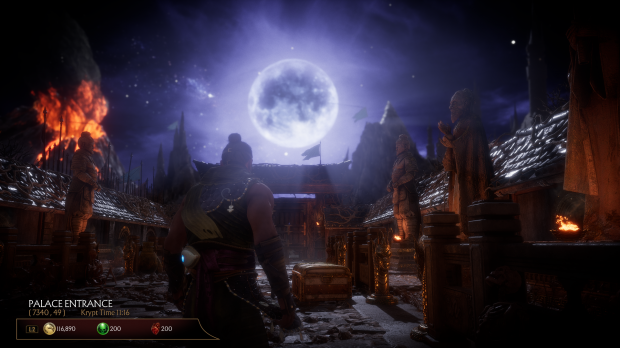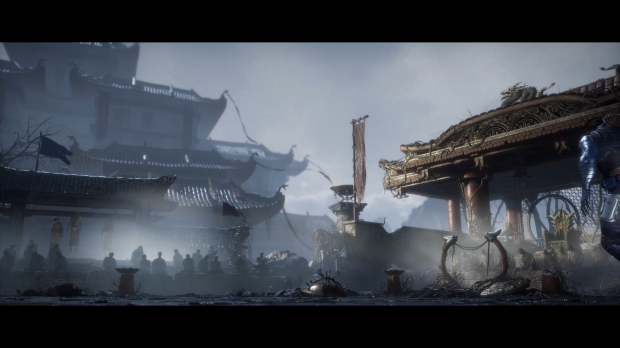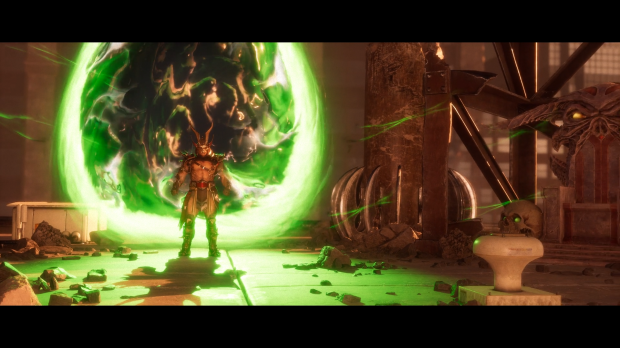 | | |
| --- | --- |
| Performance | 95% |
| Quality | 85% |
| Features | 95% |
| Value | 80% |
| Overall | 89% |
The Bottom Line
Mortal Kombat 11 is a must-have for any MK fan, offering a great story with brutal combat. It comes with a huge time sink grind, though.
We openly invite the companies who provide us with review samples / who are mentioned or discussed to express their opinion. If any company representative wishes to respond, we will publish the response here. Please contact us if you wish to respond.