Sony's next-gen DualShock 5 controller may connect directly to cloud servers for lower latency and PlayStation Now gaming.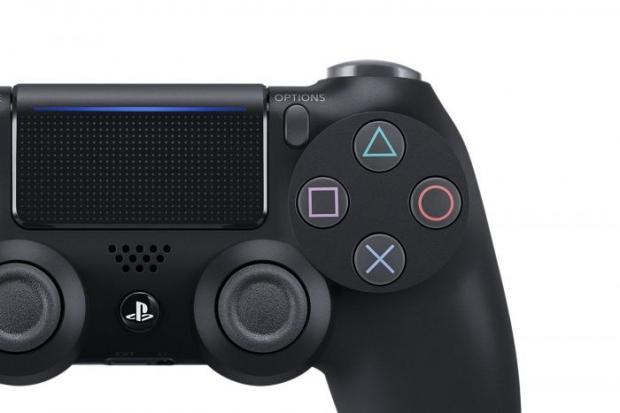 The PlayStation 5 is coming in December 2020, and it'll have a brand new controller. Sony confirmed the DualShock 5 will have new-and-improved triggers with enhanced haptic and tactile feedback, making every pull feel nuanced and immersive (a far cry from the DualShock 4's floating triggers). But the controller could also have interesting connectivity options that bypass the console entirely.
According to a recent patent published in September, Sony's DualShock 5 might be like Google's Stadia controller and connect right to the internet without using the PS5 as a middle-man. This has far-reaching practical implications for the PlayStation ecosystem, and could lead to widespread PS Now availability using DualShock 5 as an entry point to a standalone streaming platform that's also a controller for PS5/PC gaming.
It's likely the feature has something to do with Sony's patented PlayStation Assistant feature, which is basically the PS equivalent of Alexa. Players will theoretically be able to use voice commands to start up games or apps, or even to voice-to-text communication via PSN messaging.
Other benefits include increased tracking with potential higher latency in button presses since the controller has its own internet connection.
Sony could also use its new DualShock 5 controller for PlayStation Now game streaming. Like Stadia, the controller would hook up with Sony's cloud infrastructure and let gamers jump right into specific games without owning actual games hardware like a console. Sony already had PS Now on select Bravia TVs, but the subscription was pulled. It may come back in a big way with universal compatibility on all smart TVs soon, and this controller could be the main conduit.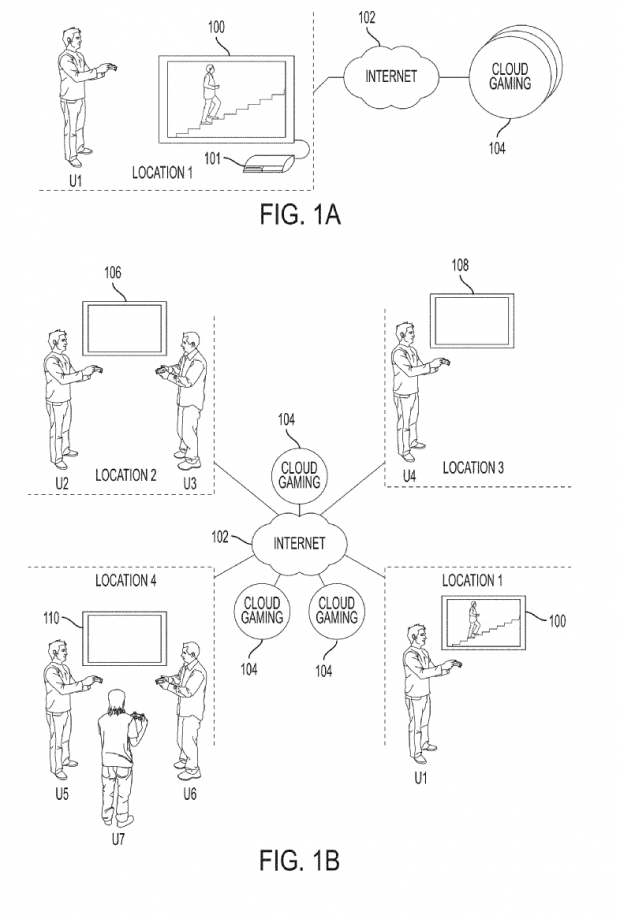 "A controller device for user interactivity with a server of a cloud gaming system is provided, including the following: at least one input device that generates inputs for the server; wherein the controller device communicates directly to an access device for connection to a network that connects the controller device to the server without connecting to a client device; wherein the server receives and processes the inputs to render gameplay video that is transmitted over the network for rendering to a display device that is local to the controller device."
Sony is ramping up its services development and the company may think outside of the PlayStation 5 console for specific plans. Selling a DualShock 5 controller that's basically a PlayStation Now streaming-only conduit could be a big move for more accessible consumer adoption.
The patent has direct references to cloud gaming--namely the back catalogs of PS1, PS2, PS3 and even PS4 consoles--so it's very likely the DualShock 5 will serve dual purposes as a PS5 controller and a standalone streaming peripheral.
The company only recently said its cloud gaming focus is getting stronger. Sony Interactive Entertainment's Yasuhiro Osaki told Famitsu that PlayStation Now will be a critical part of the gaming infrastructure going forward, and that Sony is "absolutely confident" in the future of the service. A low-cost controller that works directly with a $60 a year PS Now subscription could be a substantial part of Sony's future plans.
Like all patents, this one is long and exhaustive in its permutations. Many of them aren't practical and probably won't ever manifest. There's a chance nothing will become of the patent. But aligned with everything we know about the PlayStation 5 so far, it certainly seems feasible.
Sony is expected to reveal the PS5 in a special event in February 2020. The console will release in Holiday 2020. Check below for more info and confirmed specs.
PlayStation 5 confirmed specs:
Navi GPU Zen 2 8-core, 16 thread CPU

Sources: December 2020 release date

Ultra-fast SSD (likely via PCIe 4.0)

Support for 4K 120 Hz TVs

Ray-tracing enabled

8K graphics support (probably video, not gaming)

Plays all PS4 games

Separate SKUs that ship on BD-XL Blu-ray discs

New controller with extensive haptic and tactile feedback