Destiny 2 on Steam requires hours of data unpacking
Console players get in quicker.

Published Tue, Oct 1 2019 12:49 PM CDT
|
Updated Tue, Nov 3 2020 11:47 AM CST
Destiny 2 players on PC can't jump in right away, unlike their console counterparts.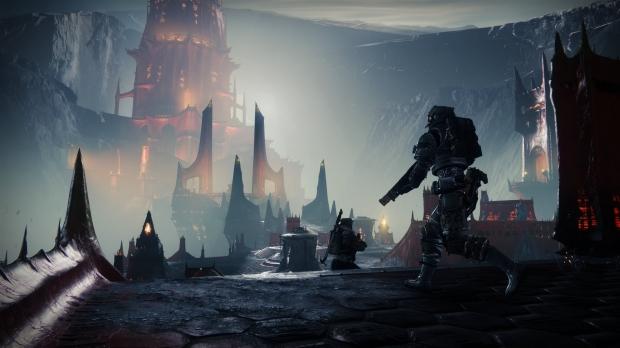 Even if you pre-loaded Destiny 2 on Steam and grabbed the big new Shadowkeep expansion, you still can't dive right into the game. There's one extra step you have to wait a few hours to complete: unpacking. Steam has to unpack and sort out all the data you downloaded, and it's a time-consuming process.
Once 1PM EST rolled around, I excitedly clicked PLAY on Destiny 2's Steam button, only to be met by a 3 hour "Preparing to Launch Destiny 2" timer. Did I miss a download? No...the massive 1TB of Destiny data was locked in and pre-downloaded on my hard drive. Was there another update? No, not exactly. Checking Steam's download page, I saw the data was getting unpacked. Steam wasn't actually downloading anything from Bungie.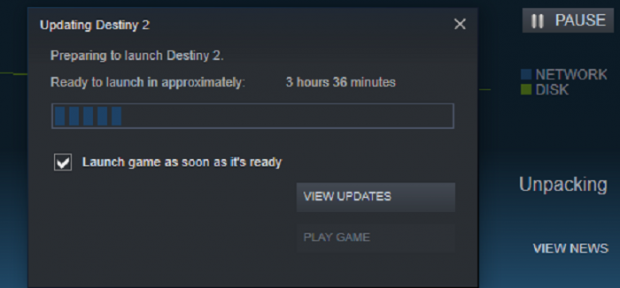 So if you're like me and wanted to try out Destiny 2 on Steam for the first time, be forewarned. The process isn't exactly straightforward and there's lots of waiting. Patience has always been a virtue with the launch of big games...but it's still a disappointing surprise.
Today is a big day for Bungie and Destiny players.
Not only did Destiny 2 go free to play with its New Light version, which includes a ton of content for free on PS4, Xbox One and PC, the big new Shadowkeep expansion rolled out. So not only are older players returning, but new players are jumping in.
In fact, there's so many players that Bungie is having a hard time keeping up with them. The game is literally hitting max player capacity, leading to some frustrating "please try again later" error messages on consoles. Looks like PS4 and Xbox players can't escape the waiting either.
Related Tags