Destiny 2's free version won't include Forsaken campaign
Some Forsaken content like campaign and raids won't be included in Destiny 2's F2P model.

Published Fri, Jun 14 2019 1:34 AM CDT
|
Updated Tue, Nov 3 2020 11:48 AM CST
E3 2019 - Bungie today clarified what is and isn't included in Destiny 2's big new free-to-play New Light initiative, and lots of endgame Forsaken content is missing.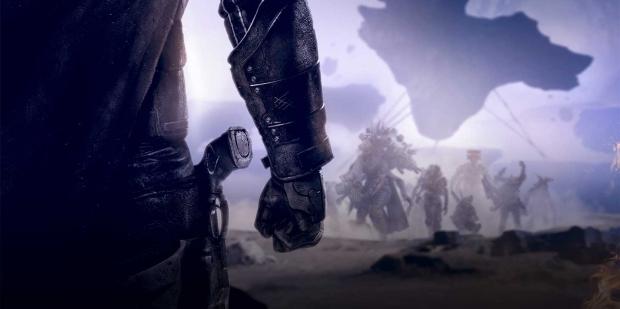 Destiny 2 will soon go free-to-play, but it'll be more of a broad trial that whets the appetite than a full meal. Bungie today announced that New Light, Destiny 2's free-to-play rebranding, will only include some content from the Forsaken expansion like strikes, crucible PVP playlists, free roam missions on all areas, gambit game modes, and only a portion of Forsaken's annual pass.
Forsaken's full campaign and all of its missions, its endgame raids and dungeons, and its exotic quests will be locked behind a paywall. New Light players will have to buy Forsaken and the appropriate annual pass to experience everything in full.
Q: What Forsaken and Forsaken Annual Pass content will be included in New Light?
A: Forsaken content available in Destiny 2: New Light includes:
Free Roam on all Destinations

Strikes Playlists

Crucible Playlists

Gambit and Gambit Prime Playlists

Select Annual Pass content
Q: What Forsaken and Forsaken Annual Pass content will NOT be included in New Light?
A: Forsaken content available only with purchase includes:
The Forsaken campaign

Year 2 Raids and Dungeons

Exotic Quests
It's a bit of a bummer, but it makes sense considering the only real way Bungie makes money from Destiny 2 now is from microtransactions and expansion sales. So of course they're going to want to incentivize expansion purchases.
Another bummer is that expansion entitlements won't carry over with cross-saves. Destiny 2 will soon support cross-saves, letting you bring your characters and items back and forth between PS4, Xbox One and PC, but your purchases won't follow.
If you bought Shadowkeep or even Forsaken's full expansion on PC, you can't play that content on PS4 unless you re-buy it.
"If you want to play the story of Shadowkeep on that new platform, you have to buy Shadowkeep there. The core license, the core expansion, is on that platform. You have to buy it on whichever platform you want to play it on. There's more details and use cases and stuff and we're still trying to work this out," Bungie's Mark Noseworthy confirmed.
The good news is you won't have to buy Forsaken to play the new Shadowkeep expansion when it launches in September. Destiny 2 is also moving to Steam, and gamers can transfer all of their characters, items, and account entitlements over from Battle.net to Steam.
Some other disappointing tidbits include no cross-platform play to accommodate cross-saves. Stadia players are locked to other Stadia players, and I have a feeling it's going to be a very lonely platform.
Destiny 2's New Light re-launch will accompany the game's big new Shadowkeep expansion on September 17, 2019 on PS4, Xbox One, PC and Stadia.
Check below for more info:
Features:

New Missions & Quests

New Destination & Dungeon

New Armor and Gear to Earn

An All New Raid

Season Pass for Season of the Undying*

And more

A NEW CHAPTER.

As the heroes of the last safe city turned their attention to frontiers beyond the protection of the Vanguard, new Nightmares have emerged from the shadows of our long-forgotten Moon.

Called forth by the haunting visions from her tormented past, Eris Morn has returned and unleashed something that once slumbered beneath the lunar surface - a long dormant power even she cannot control.

Return to the Moon. Journey deep into a mysterious enemy citadel. Help Eris slay these nightmares before they reach out beyond the Moon to cast humanity back into an age of darkness.
Related Tags