Bungie's new IP set for 2025, may publish other developer's games
Bungie will be a multi-franchise studio by 2025, and may even publish other developer's games.
Published
2 minutes & 58 seconds read time
Bungie confirms it's working on another non-Destiny franchise, which should be out by 2025.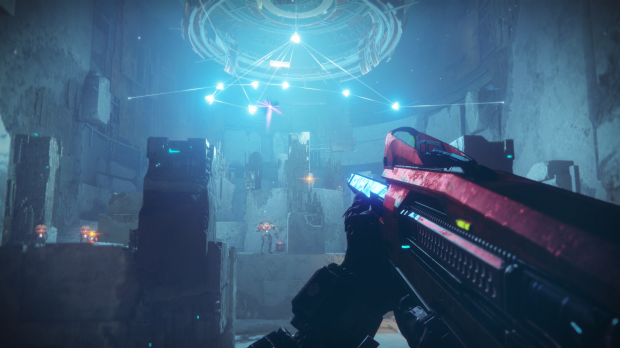 We've known for a while Bungie is working on a new IP. Following its split from Activision in 2018, the company outlined an ambitious plan to self-publish its own games and forge a new path, one that included Destiny and fresh games. To help facilitate this plan, Bungie received a big $100 million investment from Chinese titan NetEase for its "bold new vision." Bungie recently said it's "got some people in the backyard planting some seeds," hinting at the new IP. The devs even filed a trademark for something called "Matter" in the European Union Intellectual Property Office in 2018.
Now Bungie CEO Pete Parsons outright says new franchises are coming by 2025. In a recent interview with IGN, Parsons outlined a tentative roadmap for Bungie's future that includes tons of Destiny content and some new surprises. "By 2025 we have a pretty specific path to make sure we transform Destiny and that we have other franchises within the marketplace," Parsons said.
"We're thinking about what is the future that we want to have as a company. Not just with Destiny, but ultimately with the other games we want to make, but the company we want to have and the people we want to be with."
Destiny isn't done, though. Far from it.
Parsons says the Destiny series will evolve over a big five-year period, meaning the game should at least be supported until 2025. In that span we might get a new sequel, or a constant continuation of Destiny 2.
There's also a possibility that Bungie could morph into a fully-fledged publisher for partners outside the studio. It could transform into its own mighty Activision-like publisher and help fund and release other independent studios' titles. That's likely farther down the road, though, but it's still a possibility.
"On top of Destiny, we had to think about what kind of publishing company we want to have. Now we're not just a developer, but we're going back to some of Bungie's original roots as a developer-publisher. We're starting to think about what our long-term future looks like. We want to be a place that makes the world's best entertainment, we create worlds that inspire friendship, and that the world's best talent can come together and make great games. So from a publishing effort, we've already built that organization," Parsons said in the interview.
"In the long-term vision, it's how do we continue to transform the Destiny business to what we think it ultimately needs to be, and how do we begin making new things. How do we bring new experiences to the market?"
Bungie's newfound independence has ignited a new level of passion within the studio. Armed with Destiny's publishing and IP rights, it's free to do whatever it wants with the franchise.
Big changes are coming, including a new free-to-play mode that gives you tons of Destiny 2 content for no charge, massive overhauls to the gear and RPG systems, and cross-saves.
It's most game-changing expansion, Shadowkeep, is also releasing tomorrow complete with a new seasonal kick-off, a new raid, new narrative quests, and lots more.
And this is just the beginning. Destiny will continue to shift and evolve over its five-year timeline.
Related Tags