The Last of Us Part II will play great on base PS4 consoles
The Last of Us Part II is being optimized for all PS4 consoles, even the base model.

Published Sep 29, 2019 5:41 PM CDT
|
Updated Tue, Nov 3 2020 11:47 AM CST
Naughty Dog assures their upcoming post-apocalyptic sequel will play great even on older PS4 consoles.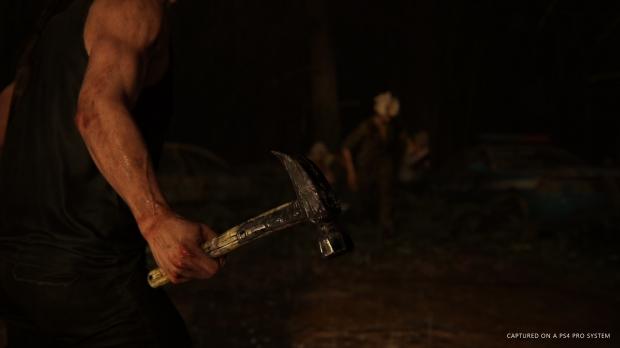 Now that consoles are family ecosystems rather than generations, it's imperative every game runs great on each respective system--especially first-party games like The Last of Us Part II. This cross-system optimization becomes more challenging as games become more ambitious, GPU- and CPU-intensive, and bigger in size. Games today typically have performance trade-offs with older hardware like the base PS4 and Xbox One systems thanks to the marked hardware disparity. Although The Last of Us Part II is the biggest game Naughty Dog has ever made, and will obviously look best on a PS4 Pro, the team still plans to make it run smoothly on the 2013 launch PS4s.
"Our target platform is the PS4, the base. You want to have that balance, but there's still a lot of optimization now to get done. What you saw here isn't quite our final frame rate and final screen resolution, stuff like that," NaughtyDog lead game designer Emilia Schatz told USgamer.
The studio has yet to confirm performance targets for The Last of Us Part II, but it'll probably run at 1080p 30FPS on a base PS4, and might have two modes on PS4 Pro: one that optimizes frame rate for up to 1080p 60FPS gaming, and the other that prioritizes 4K visuals at 4K 30FPS with HDR.
The game is very cinematic and features some impressive lighting and atmospheric effects coupled with a new in-game physics system, so I'm wondering how the console will fare during hectic gameplay sequences.
Read Also: Tons of new Last of Us Part II info revealed: story, mechanics & more
Having to hit multiple spec targets will get even more cumbersome when Sony releases its next-gen PlayStation 5 in 2020. The system will feature a huge hardware leap over current PS4s thanks to its onboard Zen 2 CPU and Navi GPU architectures, super-fast SSD, and beefier RAM.
Sony pledges to support the PS4 well into the PS5's lifecycle and won't retire the system until at least 2022, but until then all existing PlayStation 4 games will be fully backward-compatible on PS5, meaning we probably won't see PS5 and PS4 games--just PS4 games with extra optimizations on the PS5.
The Last of Us Part II releases on February 21, 2020 exclusively on PS4.
Related Tags