Dying Light 2 is 400% bigger than the first game
Techland's new zombie survival sequel is herculean in size.

Published Thu, Sep 5 2019 4:20 PM CDT
|
Updated Tue, Nov 3 2020 11:47 AM CST
Dying Light 2 aims to one-up the original in every way, including overall world size, dynamic scope, and game-shifting consequences.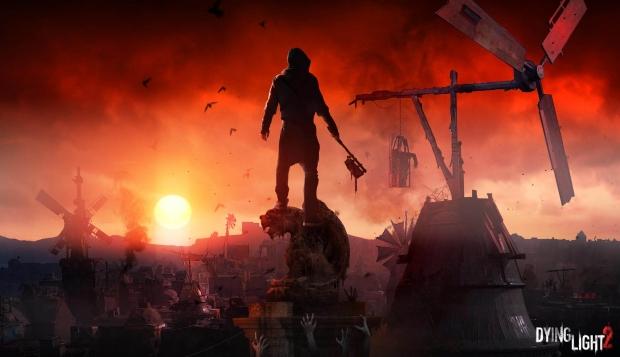 Today Techland outlined a bit more of Dying Light 2's expansive features and content, confirming the sequel's massive new open world dwarf the first game by four-fold. "Dying Light 2's game world will be four times bigger than the whole game world before," Techland Chief Technology Officer Pawel Rohleder told NVIDIA.
Rohleder goes on to expound on Dying Light 2's choice-driven system that has a direct impact on the world itself. You're no longer a part of the world, but an agent of change that molds the environments, maps, factions and overall societies with your actions.
"Every choice you make will impact the world. It's challenging for us. So for example, we have different versions of that map in that area, navigation and AI needs to be different if you make different choices. The LoD's need to be different because that's part of the map that can be changed. The world combinations are really a huge number of possibilities. We need to be ready for that, and this is really really challenging especially on a map of that scale."
The last bit was interesting. The Techland tech guru says game streaming services can allow for bigger world-building scenarios for interaction, exploration, and dynamism, strongly hinting the game will need to be online-based at some point. We've not seen any confirmations about Dying Light 2 needing online play for its huge consequence system. If anything it could just mean Techland wants to bring Dying Light 2 to platforms like Google Stadia, which uses remove servers to beam games wirelessly to devices via the internet.
"We'll be using a new animation system, a new quest system which supports choices and consequences, a new dialog system, a new UI system and of course streaming technology which allows us to make really huge worlds."
Dying Light 2 releases Spring 2020, and will likely harness the full brunt of next-gen consoles like the PlayStation 5 and Project Scarlett. It'll also support NVIDIA's new ray tracing tech.
Related Tags