Cyberpunk 2077 won't feature a lot of the open spaces enjoyed in The Witcher 3, making it technically smaller map-wise. But it's a lot more vertical and jam-packed than Geralt's swan song.
Cyberpunk 2077 is shaping to be CD Projekt RED's best game yet. It'll have insane real-time AI, dynamic weather systems with acid rain, next-gen visuals with ray tracing and RTX support, intense FPS combat with deep RPG customization, and a robust living, breathing world full of choice and consequence. But will it be as big as The Witcher 3? Yes and no.
The game's Night City is a high-tech metropolis where crime and mayhem run rampant, and it's not as open-ended as The Witcher 3's sprawling fields and forests. Technically The Witcher 3's in-game map is bigger, but Cyberpunk 2077 takes all that space and bottles it up in a more engaging, vivid, and influential package. Night City reacts and changes as you make decisions and might have the same explorability as, say, Grand Theft Auto.
Read Also: Cyberpunk 2077's multiplayer won't be forced into the game
"If you look at pure surface square kilometers, then Cyberpunk 2077 might even be a little bit smaller than The Witcher 3," Cyberpunk 2077 producer Richard Borzymowski told GamesRadar. "But it's the density of the content, taking the world of The Witcher and squeezing it right in, deleting the wilderness between."
"In The Witcher we were an open world with vast lanes and forests in between smaller cities and larger cities like Novigrad. But in Cyberpunk 2077, we're set in Night City. It's an integral part of the setting. It's essentially a protagonist if you want to call it that, so it has to be more dense. It wouldn't give us the end effect we wanted to achieve if the city wouldn't be believable. So we packed it full of life."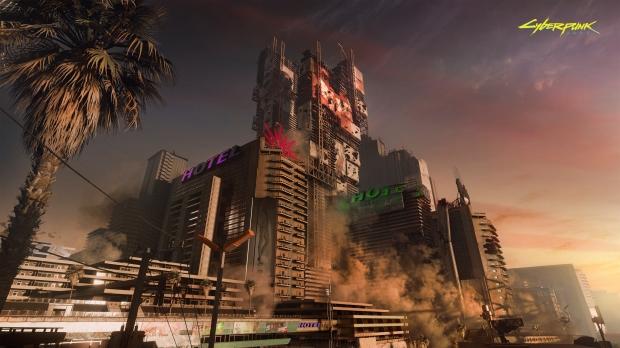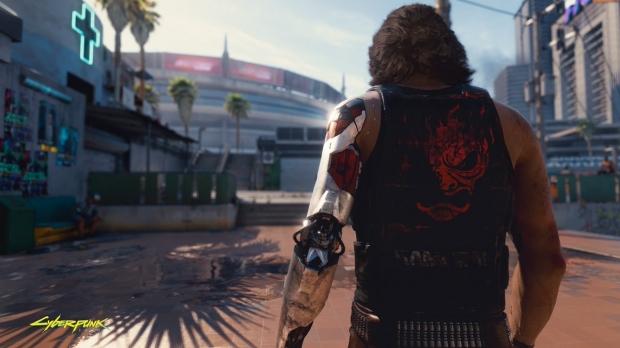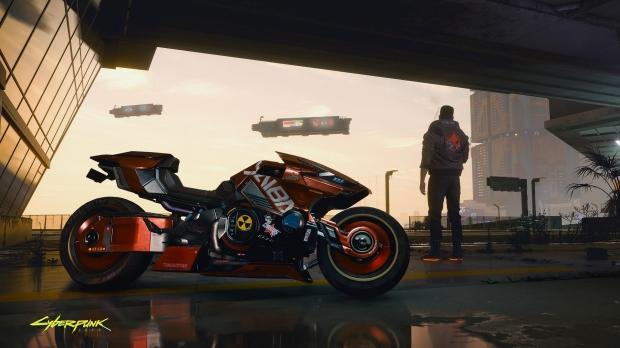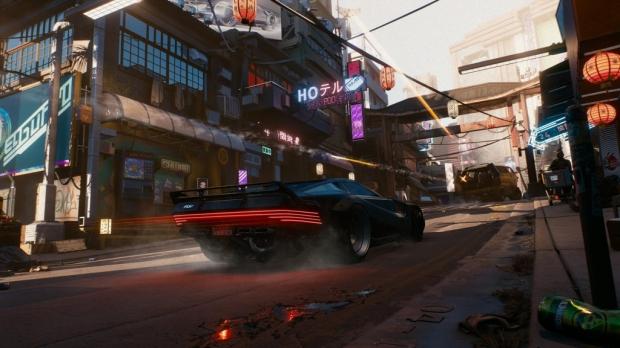 Night City's life is varied and quite interesting.
Augmented cyborg people roam the neon-lit streets, buying, selling, using, fighting, killing, robbing and everything else a big city does to itself. There's lots of gangs that scour the streets, and each district has its own particular personality, flair, and culture.
CD Projekt RED even said Night City is always dangerous and although every area might be different, that feeling of a powder keg waiting to go off permeates the entire game.
"So when it comes to more densely packed areas in the city, like the city center, Watson, Heywood, you have community there. They have their routines, you can observe them and interact with them. When it comes to places where there aren't that many people because, well, it's either too violent in Pacifica or it's just not inhabited enough like Domingo, you still have this kind of city flair," CD Projekt RED producer Richard Borzymowski said.
"You're still feeling you're in the city--you have trash flying around and even if you think there is nothing going on, there is something going on."
But the entire game won't take place in Night City. There's an outskirts area beyond the city called the Badlands, a kind of No Man's Land of desert that brings serious Mad Max vibes. The Badlands are filled with brutal nomads who zoom around in high-tech dune buggies and motorbikes, and you can even join them to take on quests.
The Badlands was where V. was thrown away in the E3 2019 trailer, right before we saw Keanu Reeves in all his glory.
"The Badlands are the surrounding district around the Night City," lead quest designer Pawel Sasko told VG247. "Players can leave Night City and just explore that area - an area that is mostly sort of destroyed basically after all the droughts and everything that happened in the 50 years from 2020 to '77. And you can explore that, there are specific quests prepared for that, also open world content, so that's definitely covered. It's not only the city that you're visiting."
Even if Cyberpunk 2077 is smaller than The Witcher 3, it'll be much, much bigger in a lot of ways.
Cyberpunk 2077 launches on April 16, 2020 on PS4, Xbox One and PC.