Unlike every other publisher and big developer out there, CD Projekt RED won't try to force online multiplayer in Cyberpunk 2077. It'll only be included if it fits, and only if it doesn't negatively effect singleplayer.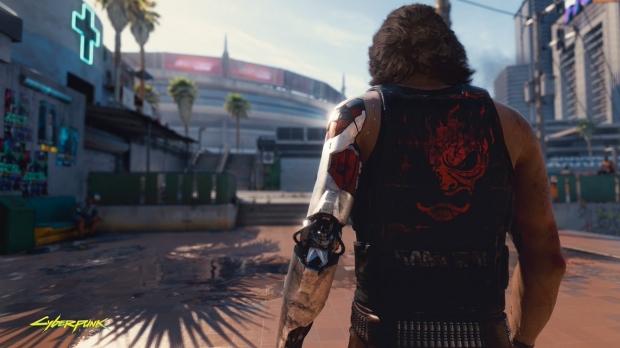 Most games these days are built around live services, online multiplayer, and engagement. But Cyberpunk 2077 is built from the ground up as a wholly singleplayer experience, and CDPR isn't about to jeopardize that by jamming in a MP component if it doesn't mesh well. Cyberpunk 2077's multiplayer has been in the works for years now, but there's a chance it could get scrapped.
In a recent interview with Eurogamer, CDPR dev Marthe Jonkers said multiplayer will only be included if it's absolutely perfect. "If you add multiplayer functions it has to be right. Immersion is super important for us and we have to make sure everything fits together. The single-player experience, it all fits together. We're not just going to slap some feature in and that'll be it."
This strongly indicates Cyberpunk 2077's multiplayer will release post-launch, if at all.
We have evidence that Cyberpunk 2077 always had multiplayer in mind, though. MP was secondary to the huge freedom-driven narrative and RPG focus of the main singleplayer game, of course, but it was a component in R&D for some time. An older 2016 Polish governmental grant says the game would have seamless multiplayer coupled with its next-gen living, breathing cities and real-time AI.
"Seamless Multiplayer: complex technology for making unique multiplayer gameplay mechanics, including the ability to search for opponents, manage game session, replicate objects, and support for different game modes along with a unique set of dedicated tools," reads the filing.
Even if Cyberpunk 2077 gets multiplayer we shouldn't be worried. It'll probably have some sort of monetization, but CD Projekt RED was careful to say it won't ever morph into someone like, say, Ubisoft who focuses strongly on digital-online microtransactions in its games.
"In terms of online experiences, we have some in R&D and we definitely would like to learn more with Gwent, our Witcher card game. It's a huge learning lesson for us in terms of how to operate the live game and how to get constant updates. Having said that, we are fully focusing and committed to storytelling and epic experiences," CD Projekt RED CEO Marcin Iwinski said in a E3 2019 interview.
Cyberpunk 2077 releases on April 16, 2020 on PS4, Xbox One, PC, and Stadia.
CD Projekt RED has yet to officially announce any details around the game's multiplayer mode.