CDPR talks about how Cyberpunk 2077 will use RTX features at Gamescom
Cyberpunk 2077 will be one of the best showcases of ray tracing in 2020.

Published Mon, Aug 19 2019 10:20 PM CDT
|
Updated Tue, Nov 3 2020 11:47 AM CST
NVIDIA talked with CD PROJEKT RED about Cyberpunk 2077 in a little more detail at Gamescom 2019, with Cyberpunk 2077's Lead Quest Designer, Pawel Sasko, talking all things Cyberpunk in the video below:
The video goes for over 3 minutes, with the RTX portion of the video only a tiny portion which is unfortunate. I would've loved to have seen more RTX-powered footage of Cyberpunk 2077, but I guess we'll have to wait a little while longer.
The footage CDPR showed off at E3 2019 to the VIP guests in their suite (of which I was privy to see) looked great without RTX enabled, but I would like to see much more RTX-powered gameplay footage of Cyberpunk 2027, and ASAP. Maybe we'll see something new at PAX West which is August 30 through to September 2, cybernetic fingers are crossed for that.
NVIDIA: "How are you implementing ray tracing in this game?"
CDPR: "There are a few ways we are using it, we just want to make sure that the city really looks cyberpunk so that it reflects nicely in like potholes, because the realistic look of the game is our goal".
I guess Sasko is the Lead Quest Designer and not a technical person or someone responsible for injecting ray tracing into Cyberpunk 2077. NVIDIA needs to get a new chat with someone who can really give us a deep dive into the ray tracing features of the game, I'd love to hear it.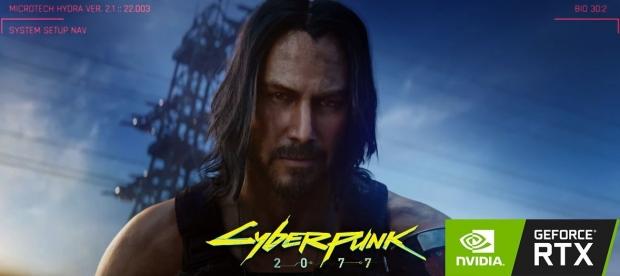 Related Tags