Control is coming out next week, but Remedy is already working on its next project. It just won't be released any time soon.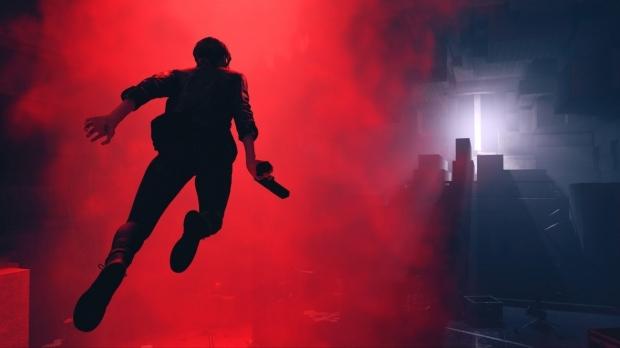 Remedy games are special and take a while to bake in the oven, but once one batch is done another goes right on the rack. As an indie studio, Remedy has to constantly jump from project-to-project in order to stay afloat, so it often starts planning its next game way before its current game is finished. This iterative process sees all previous games influencing the later ones, like Alan Wake 2 fed into Quantum Break which then morphed into Control.
Now Remedy talks about its upcoming projects, including a new AAA title and games in its new Vanguard live service team. We knew as far back as 2018 that a new AAA game outside of Control was in planning phases, but in a recent earnings call Remedy says the project is now in early dev stages.
Right now Remedy has three projects in the immediate pipeline:
A new CrossFire game

New unannounced AAA project

Live service game from its new Vanguard team
The studio also says that its future roadmap includes three major games IPs it either owns or invested heavily into. Control is the first new IP.
"Based on its growth strategy and to enable frequent game releases in the future, the Company will continue working on Smilegate-owned CrossFire and on three game brands that are owned and significantly financed by Remedy. Control is the first one of these games to launch on 27 August 2019 and its success will have a significant impact on the Company's result during the second half of 2019."
Here's what Remedy said during the earnings call:
Remedy's CrossFire work has continued according to plans. We finalized the first CrossFire game project with Smilegate during the second half of 2018, and soon after that in October continued the cooperation with a new CrossFire project, which is now in production. Smilegate announced a closed beta phase in China for a remaster of the original game titled CrossFire HD, which also includes Remedy's single player campaign featured in the teaser trailer revealed in January 2019.

In another CrossFire development, Microsoft announced during their E3 2019 media briefing that they are bringing CrossFire together with Smilegate to Xbox One: CrossfireX will be the first CrossFire game ever to be released on a console platform as it launches on Xbox One in 2020. The console version will also include our single player campaign.

Our third unannounced game project as well as the Vanguard project have progressed further with small early phase teams. The focus has been on game design, starting the development of the well understood parts of the games, prototyping the new and still uncertain areas, and building the teams further with both internal moves and recruitment.

Early negotiations with potential business partners have also started, and as we are in a financially strong position and want to retain stronger business control of our games, we are not in a hurry to sign business partnerships for our new games.
The studio also says its 40-developer Northlight Engine team is working hard on further optimizing and pushing the proprietary tools to the next level. It's likely Remedy is ramping up for next-gen consoles in 2020 and beyond, and we should see Control push both the PS5's and Project Scarlett's power to their limits using Northlight and RTX graphics features.
We probably won't hear anything about the new project until 2021 at the earliest, but Remedy does say it's reaching out to business partners to help publish and finance the project. This indicates the 505 Games deal might not extend to a Control sequel, at least for the time being.