Need for Speed Heat is official: open-world racer drops on November 8
Ghost Games and EA unveil Need for Speed Heat: an open-world arcade racing that sounds AWESOME.

Published Aug 14, 2019 10:35 PM CDT
|
Updated Tue, Nov 3 2020 11:47 AM CST
Need for Speed Heat is now official, with EA and Ghost Games dropping a new trailer for the open-world arcade racer. It's shaping up really well, with the trailer for Heat below:
In the game you'll be customizing and racing through the fictional streets of Palm City, which looks like a Miami-esque city with money-focused daytime races blended with the underground scene at night that is all on your reputation.
The cops in Need for Speed: Heat will be after you during the day, but once the sun sets there is a "rogue police task force" that is hunting you down. Need for Speed: Heat is sound like old school Need for Speed games, with a huge injection of new school Need for Speed, with a blend of Fast and the Furious (new, and old movies).
Heat will be filled to the brim with customization, where you'll spend hours in your garage tinkering and customizing your ride. EA hasn't revealed the full list of cars that will be in Need for Speed Heat, but expect countless cars and I'm sure huge lists of DLC on the way that will continue to expand what is on offer.
With EA offering up $170 items in Apex Legends through lootboxes, it is nice to hear that the speed cards from NFS: Payback are gone, and that customization in NFS: Heat will be earned through in-game events. EA won't miss out on making a buck so expect there to be microtransactions and lootboxes galore in Need for Speed Heat.
Need for Speed: Heat Details
Open world Game

Darker and with a more serious story.

Ghost will use this game as the basis for all the upcoming Need for Speed Games.

Not always online

Arcade gameplay as always. Just brake to drift, but it's improved.

Tuning is the same as NFS 2015.

Speed Cards (Those microtransaction of full payback tuning cards) have been removed.

No off road.

Graphics similar to NFS 2015.

Rain is confirmed.

Police Escape: Classic Need for Speed ??style. Cops will be back in the open world. There will be helicopters and everything.

Damage bars are back, so your car could end up being destroyed if you hit it too much.

Gas Stations That Fix Your Car Are Back.

Cool races will be in the game.

Speed lists will be back

+18 Game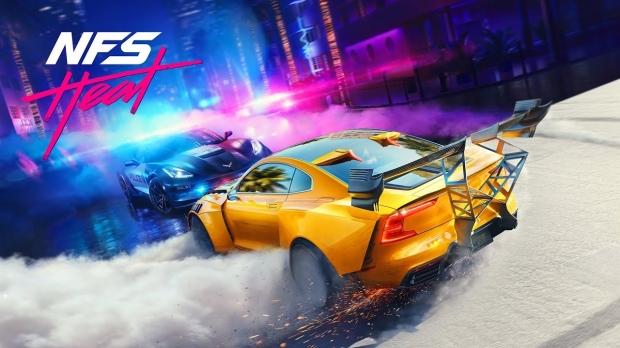 Related Tags