Going strong after 7 years, Blizzard hints Diablo III could have a long life ahead of it and possibly live alongside Diablo IV.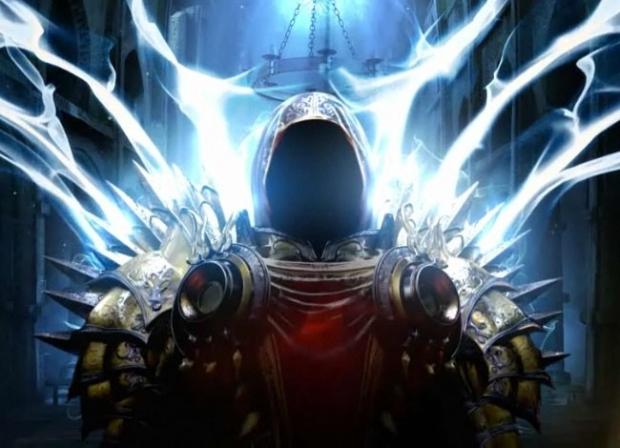 Right now the bulk of Blizzard's Diablo team is knee-deep in Diablo IV's development, but a core live team is still crafting tweaks and rotating seasonal content for Diablo III. A new blog post shows the studio isn't ready to give up on Diablo III just yet--nor should they be given the game's tremendous engagement levels--and we should see the game supported with maintenance-style content up to and possibly past Diablo IV's release.
Although Diablo III's seasons should continue well into 2020, we shouldn't expect any premium paid content. That ship has sailed. No more expansions or characters should come to Diablo III, and the game is essentially winding down for its mainline successor. Here's what Blizzard says: "Our crew is hard at work crafting additional Themed Seasons, a new set for each class, dozens of Legendary powers, and some class balance changes. Quality of life and the occasional gameplay system updates are also within scope, as we evaluate how we can keep bringing new magic to the world of Sanctuary. These updates won't arrive all at once, so if you don't see something for your class right away, don't worry; there's something coming for everyone."
The game isn't monetized any more so any new content streams are purely to tide gamers and fans over until the next Diablo project, which is the ill-reputed Diablo Immortal mobile game.
Read Also: Diablo III once resembled Diablo II
Diablo IV will of course follow after, but no one knows for sure when it'll release. Reports say 2020 is a "best-case scenario".
Sources say Diablo IV will be darker and more visceral than Diablo III's cartoonish style, hearkening back to the grim old days of Diablo II. Whatever Diablo IV turns out to be, we should expect two things: microtransactions or monetization of some sort (probably cosmetic), and cross-play for PS4, Xbox One, and PC players to jump in together.
New restructuring plans sees Activision-Blizzard put tremendous emphasis on engagement and monetization (something they already heavily lean on) across new and old titles, so we can expect more expanded social interaction and community-driven content to be a part of Diablo IV. The company is also aggressively ramping up developer headcount to accelerate its future projects, but these new workers won't just make new games--they'll also help design the post-release revenue schemes around them.
As for Diablo III? Expect it to live on for quite a while especially since it just released on the Nintendo Switch.