EK offering price/performance focused starter cooling kits
EK has introduced some rather compelling copper based liquid cooling kits into the market at a reasonable value.

Published Tue, Aug 6 2019 3:50 PM CDT
|
Updated Tue, Nov 3 2020 11:47 AM CST
EK has been hard at work designing some more cost-friendly options for users looking to get their feet wet in liquid cooling. (I know, bad pun is bad)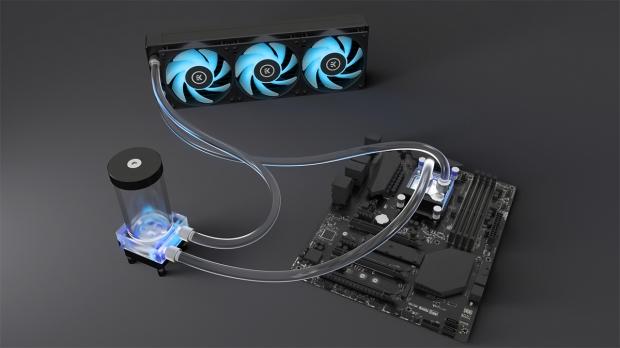 EK is now offering full copper-based liquid cooling kits even with RGB for those who like that sort of thing but instead of being Aluminum-based like their 'Fluid Gaming series' this is based on copper parts.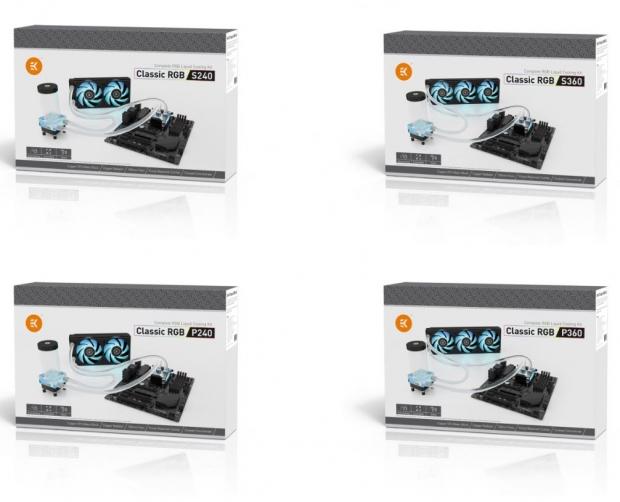 There are presently four kits available. There are two 'S series' with the S240 and S360. There is also the 'P series' with the P240 and P360. The S series is based around a more slim radiator in the CoolStream Classic SE which is 27mm thick or similar to what you get with an off the shelf AIO. The P series uses CoolStream Classic PE radiators which are 45mm thick and therefore have a much more stout surface area for exchanging heat.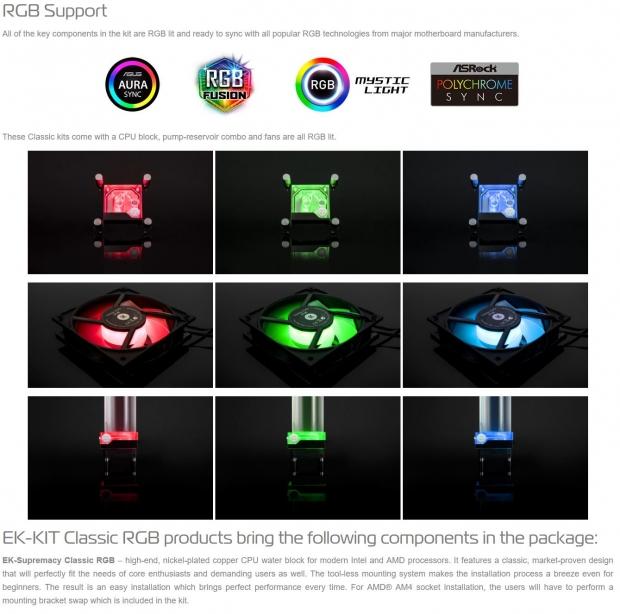 Of course, there is RGB; it has become a normal thing to have RGB on everything even down to SSDs and EK is equipped to run RGB on the block, fans, and reservoir. These are all controllable via popular software suites form the top board manufacturers so that the new EK kits sync with the rest of your rig.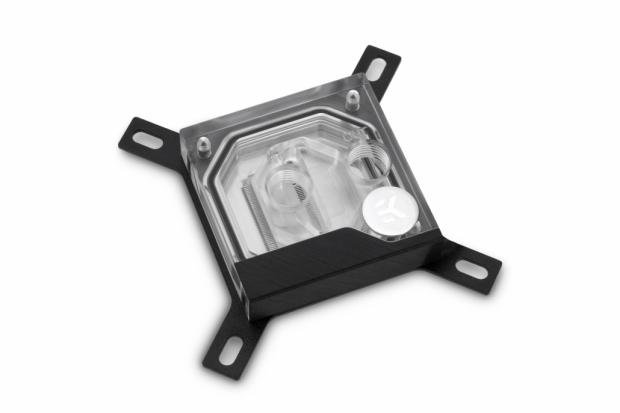 The backbone of the new value kits is the EK Supremacy Classic RGB. This, like many of the supremacy blocks, is a reliable option and has tested very competent vs. the competition.

Here we see the thinner 27mm thickness CoolStream Classic SE series radiators. These will be in the S series kits and will fit tighter chassis with less room for liquid cooling fitment. If your case can fit an AIO, the SE models should fit.

Here are the thicker CoolStream PE series radiators which are 45mm thick and made for systems which can fit 70mm thickness (including 25mm for fans) and have much more thermal capacity due to a higher surface area from more fins in a thicker package.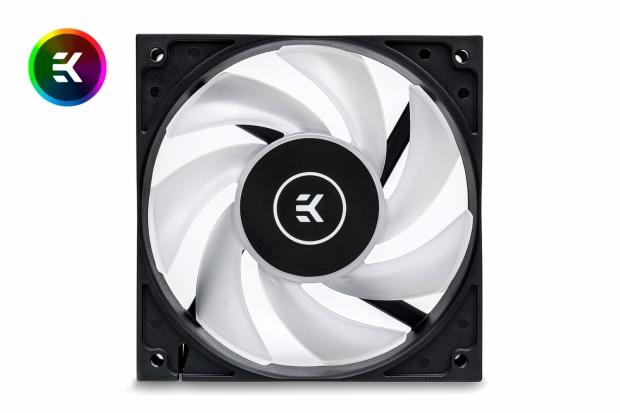 Vardar EVO 120ER RGB fans handle the work of pushing air through the included radiator. Vardar fans have proven themselves good performers, and including RGB it can sync with the rest of your build to match your systems environment.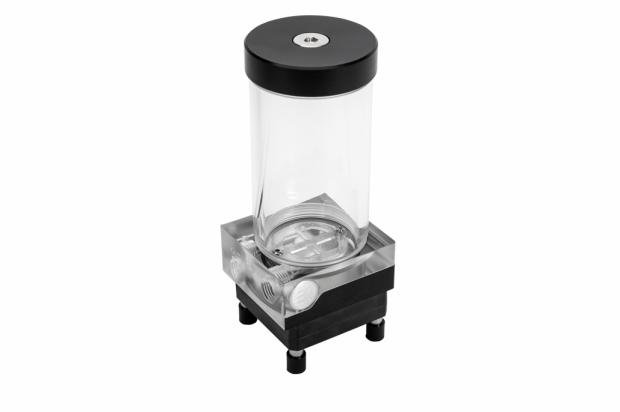 The reservoir included is the XRES 140 SPC PWM Classic RGB which is a cylindrical reservoir attached to a DDC style pump, and with a Plexi top/res, it can allow the RGB backlighting as well.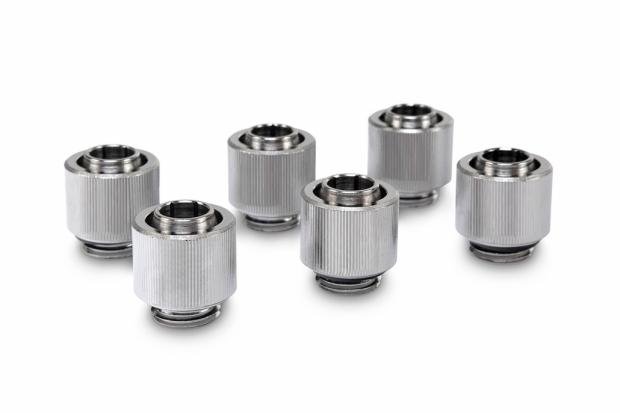 The fittings for the kit is a pack of six STC nickel-plated 10/13mm compression units.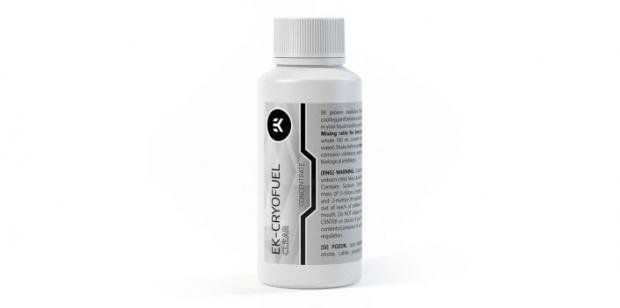 EK includes a concentrate of their CryoFuel clear which of course can be dyed to your desired coolant hue. It will make 1L of coolant when mixed, which is more than enough to fill the loop and parts supplied.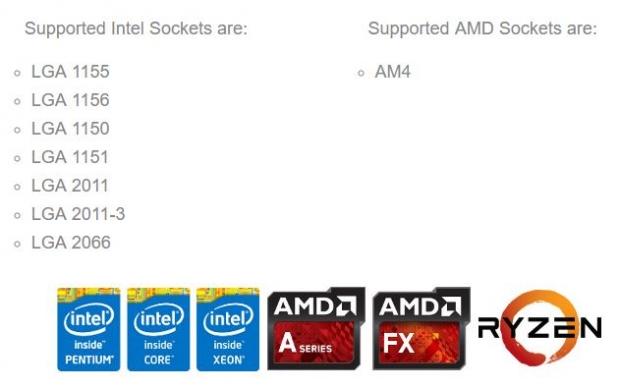 Here we see that the EK kit supports basically any consumer socket except the Threadripper TR4 socket.
Pricing for the kits is as follows. (incl. VAT)
EK-Kit Classic RGB S240 - 279,90€

EK-Kit Classic RGB S360 - 299,90€

EK-Kit Classic RGB P240 - 299,90€

EK-Kit Classic RGB P360 - 329,90€
Related Tags