Amazon is in fully gearing up towards their upcoming Lord of the Rings TV show and the massive company is sparing no expense, as a star-studded production team has now been selected.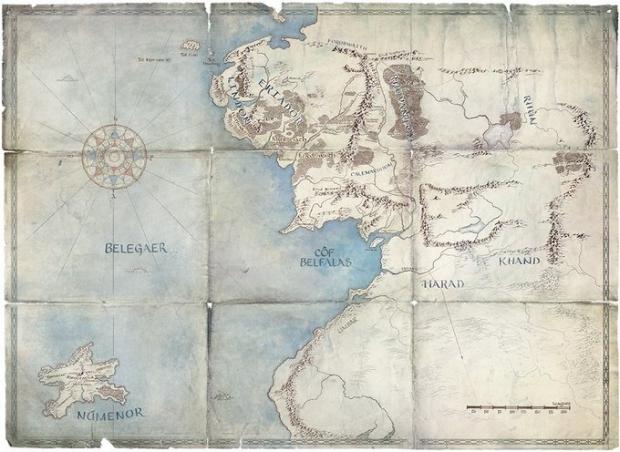 According to the announcement, JD Payne and Patrick McKay will be the showrunners while the writing will be controlled by Gennifer Hutchinson known for her work onBreaking Bad and Better Call Saul. Helen Shang will also be involved and is known from her work on Hannibal. Justin Dohle from Stranger Things, Bryan Cogman from Game of Thrones, and finally Stephany Folsom from Toy Story 4 will also be apart of the writing team.
The first and second episodes of the first season will be directed by Jurassic World: Fallen Kingdom's J.A Bayona. Kate Hawley will be the shows costume designer, she previously worked on the costumes for Edge of Tomorrow and Suicide Squad. Rick Heinrichs will be taking the reins of production designer. Jason Smith who worked on The Avengers and Revenant is the shows visual effects supervisor. A Tolkien scholar named Tom Shippey will also be involved within Amazon's show, as well as Lord of the Rings movie trilogy illustrator and concept artist John Howe.
Amazon will be taking Lord of the Rings fans to before the events of the famous Lord of the Rings books, all the way back to the second age of Middle-Earth. Here we will see never before seen parts of the Tolkien Legendarium on the big screen, back with a surplus of Amazon's money. A release date has not been announced as of yet.
Production Crew:
Showrunners
JD Payne and Patrick McKay
Writers
Gennifter Hutchinson (Breaking Bad, Better Call Saul

Helen Shang (Hannibal, 13 Reasons Why)

Jason Cahill (The Sopranos, ER)

Glenise Mullins (consulting writer)

Justin Dohle (stranger Things, Fringe)

Bryan Cogman (Game of Thrones)

Stephany Folsom (Toy Story 4)
Director
Executive Producer
Belen Atienza (The Orphanage, A Monster Calls, Jurassic World: Fallen Kingdom)

Bruce Richmond (GoT, Westworld, The Leftovers)

Gene Kelly (Boardwalk Empire, The Pacific, Westworld)

Lindsey Weber (10 Cloverfield Lane, Star Trek Beyond)
Co-Producer
Ron Ames (The Aviator, The Departed, Avengers: Age of Ultron)
Costume Designer
Kate Hawley (Edge of Tomorrow, Suicide Squad)
Production Designer
Rick Heinrichs (The Last Jedi, Sleepy Hollow, Pirates of the Caribbean: Dead Man's Chest)
Visual Effects Supervisor
Jason Smith (Avengers, Super 8, The Revenant)
Tolkien Scholar
Illustrator/Concept Artist