Bethesda Game Studios like Fallout 4 take a long time to make. That's actually by design and it's not going to change any time soon.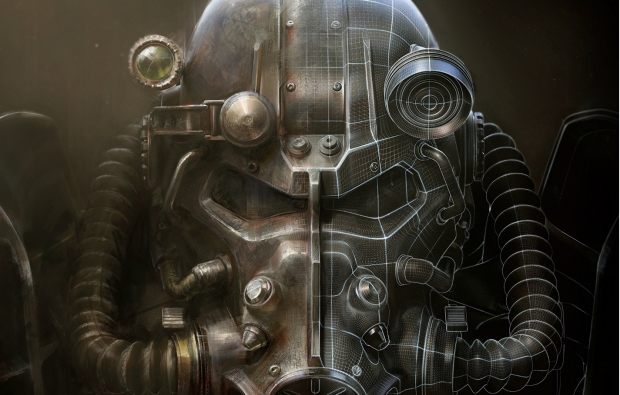 Bethesda might be launching new games in 2019, but none of them are from its internal BGS studio. It's two new "big and crazy projects" Starfield, Bethesda's new space opera IP, and The Elder Scrolls VI are both still a ways off. This snail's pace is part of Bethesda's ethos and seems to follow Shigeru Miyamoto's legendary quote: "a delayed game is eventually good, but a rushed game is forever bad." So how does Bethesda explain Fallout 76?
Fallout 76's disastrous launch notwithstanding, studio director Todd Howard says he'd rather have a smaller team of talented devs take longer than cram too many people on a project and rush it out. In a recent interview with IGN, Howard discusses how BGS makes its games and what kinds of decisions go into the long and arduous journey that is making games like Fallout and The Elder Scrolls.
When BGS hit it big with games like Oblivion, Fallout 3, and Skyrim, ZeniMax gave the team a substantial amount of freedom to decide what they want to do next.
"I've always been rather conservative, at least compared to our competitors. I'd rather spend longer with less people than put 1,000 people on a game and try do it quickly," Howard said.
Bethesda's previous successes affords for greater creative freedom even when things go awry.
Fallout 76 was a passion project for BGS that probably sounded pretty good on a paper: an online-only Fallout with intensely grindy engagement hooks and monetization? ZeniMax probably loved that. The problem is gamers weren't so enthused. Fallout 76 was the result of poor execution of key mechanics, a terrible understanding of how service games work, and a watering down of everything that makes Fallout great. Sure there's new additions like actual NPCs coming soon, but the damage was still done.
"There's always business stuff, like how much is it going to cost, but once you have a hit they don't give you a blank check but they ask you what you want to do next."
(Continued below)
Read Also: Bethesda knew Fallout 76 was a mess, launched it anyway
Starfield is Bethesda's next big passion project.
It's a next-gen singleplayer-driven space epic that'll tap the PlayStation 5 and Project Scarlett's next-gen power. Everyone is waiting on The Elder Scrolls VI, but the next chapter in the epic fantasy RPG comes after Starfield. These two games will require lots of manpower...but there's no need to rush it.
Although Howard may not want a 1,000 devs rushing to get a game done, Bethesda has grown considerably over the last few years. The company folded in two new studios in Dallas and Austin respectively, both of which helped develop key games and will continue to lend a hand with its biggest new titles.
But Bethesda's studios are constantly in flux.
There's multiple projects in development at any one time. Right now BGS has to wrangle the leviathan that is Fallout 76's live service upkeep while develop two new colossal games. Howard says that developers are constantly shifted and moved around to different games, studios and projects depending on where they're needed (this is par for the course in games development).
Right now Bethesda Game Studios is adapting a ton of its core franchises into live service games with one goal in mind: to make money while it spends lots of time working on Starfield and TESVI.
We're starting to see lots of freemium games pop up (Elder Scrolls Blades coming to Switch, new Elder Scrolls Legends expansions) and Fallout 76 is basically a live service game aimed at monetizing engagement.
Until Starfield launches we'll probably see even more of BGS' best franchises and IPs transformed into digital money-makers as the team takes ages to work on these projects.
Maybe it'd be better if Bethesda met development times somewhere in the middle so its biggest series aren't completely bogged down with microtransactions?