Bethesda knew Fallout 76 was a mess, launched it anyway
Even Bethesda knew Fallout 76 would crash, but Todd Howard promises a comeback.

Published Tue, Jun 4 2019 11:13 AM CDT
|
Updated Tue, Nov 3 2020 11:48 AM CST
Fallout 76 is, was, and probably forever will be a total morass of wasted potential and broken features. Now Bethesda admits it knew the game was a weird mess and shipped it anyway, planning to make it better post-launch.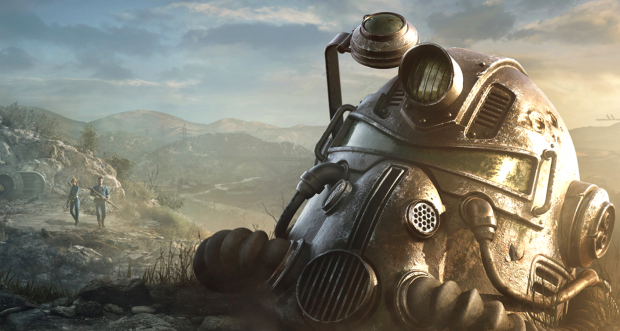 There's an alarming industry-wide trend with service games: release them in a wonky, jarring state to sell units and then promise to make them better with updates months after launch. Luckily gamers are wise to the scheme. Bethesda tried this with its experimental online-only Fallout 76, and EA did the same with Anthem. Both games are critical failures as a result, in particular exposing Bethesda Game Studio's lack of understanding about service games. We know exactly why Anthem failed, and now Bethesda's Todd Howard opens up about Fallout 76's development.
In a recent interview with IGN, Todd Howard admits Bethesda wasn't completely blind to Fallout 76's litany of bugs, glitches, and weird design decisions. Adapting the beloved RPG series to an online-only setting was tremendously difficult and the studio knew it wouldn't get high review scores.
It sounds a lot like Bethesda knew the game was broken and decided to launch it anyway--or maybe ZeniMax Media decided for them. In fact, getting the game into its jarring and horribly wonky launch state took a lot of work.
"We knew we were going to have a lot of bumps. Fallout 76 was a difficult development. There's a lot of new systems and things like that," Howard said in the interview.
"Any time you're going to do something new like that, you know you're going to have your bumps and you know that a lot of people might say 'that's not the game we want from you.' But we still want to be someone who's trying new things. That was a very difficult, difficult development on that game to get it where it was.
"We were ready for [the backlash]. A lot of those difficulties ended up on the screen and we knew that this isn't the type of game people are used to from us. We knew we were going to get some criticism on it. A lot of that criticism is well-deserved."
Admittedly most service games aren't released to make big review scores. They're made for one real purpose: to monetize players in an engaging, always-online environment that's continually changing. Full game sales aren't as important as long-term revenues made from microtransactions.
Fallout 76 fails in this regard, and does so quite badly. It's a disjointed mess that's not properly fun, therefore it can't be properly engaging nor monetized.
We've outlined many of the reasons why Fallout 76 probably won't ever become the game it should be, but the chief reason is simply because Bethesda doesn't understand the live service business model. We've written up a huge lengthy page in our Fallout 76 review explaining how and why the game utterly fails in this respect.
Fallout 76 was a passion project for Bethesda Game Studios. It's a miracle it even exists. The game was an experiment that failed, and the studio learned an important lesson on what not to do in the future and how to properly set up an online game.
As Howard said: "It's not how you launch, it's what it becomes." That's certainly true for games like No Man's Sky and Final Fantasy XIV, but will it be true for Fallout 76?
Probably not. Bethesda Game Studios is currently working on two massive games: The Elder Scrolls VI and its new IP Starfield.
Right now Fallout 76 is in live operations mode and has been put on the back burner, as most live games are after launch (look at Anthem, for instance). Sure there's a few teams supporting Fallout 76 and Howard says they're "working tirelessly" on new updates, but most of the focus will be on these ambitious new next-generation projects.
Related Tags