E3 2019 - Ubisoft was careful not to include Epic's logo at the end of Watch Dogs Legion promo videos, but the listing popped up on the Epic Store anyway.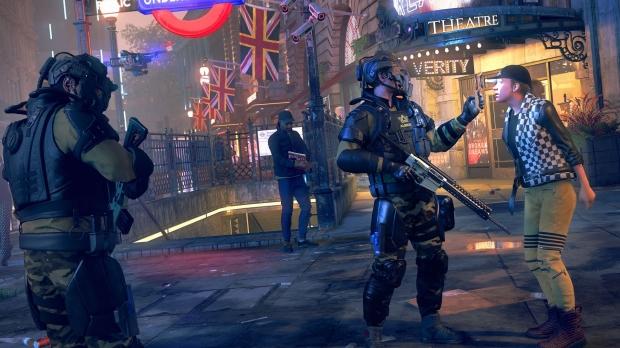 Watch Dogs Legion will be timed-exclusive to the Epic Store on PC, and won't be available on Steam for as long as a year.
This move isn't really a surprise. Ubisoft signed a deal with Epic to bring its biggest games over to the storefront starting with The Division 2, and we've also seen games like Ghost Recon: Breakpoint skip Steam in favor of the Epic Store. Ubisoft is undoubtedly attracted to the Epic Store's revenue split, which favors developers with 88% of revenues for all sold games.
Ubisoft's timed exclusivity deal has had an unintended but welcome effect for the publisher. With only two options for PC games, consumers are actually choosing to buy more PC games directly from uPlay instead, which of course gives Ubisoft 100% of all earnings. The Division 2 sold ten times more copies on uPlay than its predecessor, and I'm willing to bet the Epic deal was a big motivator.
There's also two other ways to play Legion on PC. Gamers can buy into Ubisoft's new uPlay+ game service, which is basically like EA Access and includes all new Ubi games, or wait until 2020 and add uPlay+ to the free version of Stadia.
Watch Dogs Legion looks to be one of the most ambitious games released to date, and I hope it's not mired in controversy on gaming's most powerful platform. Legion will undoubtedly look and play best on PC but we could see many shun the new action-RPG due to Epic exclusivity.
Watch Dogs Legion releases on March 6, 2020 on PS4, Xbox One, Stadia, and on the Epic Games Store and uPlay on PC.