E3 2019 - Ubisoft announced uPlay+, a new game subscription service for PC that's very similar to Xbox Game Pass.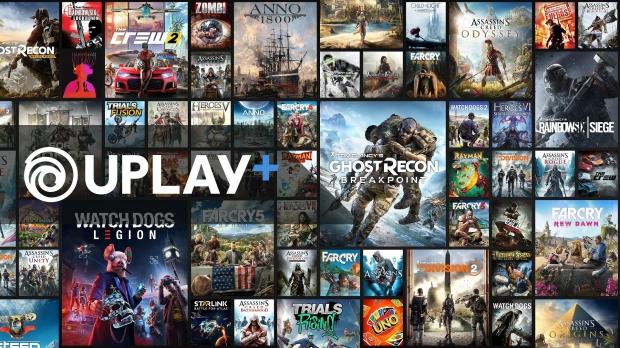 As we predicted, uPlay+ is a Game Pass clone that taps Ubisoft's rich vein of games. uPlay+costs $14.99 a month and offers unlimited access to over 100+ games, including current hits like Assassin's Creed: Odyssey, The Division 2, Far Cry: New Dawn, For Honor, and Rainbow Six: Siege as well as classics like Splinter Cell: Blacklist, Beyond Good and Evil, and Prince of Persia.
But it's not a streaming service. uPlay+ is an all-you-can-play subscription that lets users download titles directly to their PC for dedicated offline play. All of Ubisoft's new games will be available on uPlay+. Upcoming titles like Watch Dogs Legion,Rainbow Six: Quarantine, and Ghost Recon: Breakpoint will launch first on the service, and subscribers get 20% off on all purchases made in the uPlay Store.
"We're about to make it even easier for you to play our games. uPlay+is Ubisoft's new subscription service on PC," said Ubisoft exec Brenda Panagrossi. "You'll get earliest available access to new games, including premium editions with all additional content and you can enjoy the depth of our PC catalog that includes over 100 games and growing."
Ubisoft's new Game Pass-esque service is also coming to Stadia.
That's a bit weird, right? A subscription coming to another subscription? Remember Stadia will have a totally free version that launches in 2020. uPlay+ will be a part of this free version, using Stadia as a mainline streaming platform that circumvents the accessibility limitations of current hardware.
"Wherever our players are we want to provide access to our games and services. I'm pleased to announce uPlay+ will be available on Stadia," Panagrossi said.
Ubisoft adopting Game Pass' winning formula and folding in its own massively lucrative library of games is a smart forward-thinking plan. The company is doubling-down on live services, subscriptions, and engagement-driven games as it aims ever-higher in its billion-dollar digital transformation.
uPlay+ may not be a huge part of that push, but it'll be a great ancillary business model to generate revenues over time alongside microtransactions and full game sales. And this way Ubisoft fully controls the service and gets to keep 100% of the revenues.
uPlay+ launches in September on PC and comes to Stadia in 2020.