Rainbow Six: Quarantine brings 3-player survival PVE co-op
Rainbow Six goes survival with a new standalone 3-player PVE game.

Published Mon, Jun 10 2019 4:09 PM CDT
|
Updated Tue, Nov 3 2020 11:48 AM CST
E3 2019- Ubisoft today announced Rainbow Six: Quarantine, a new standalone PVE-based game centered around FPS survival.
Rainbow Six: Quarantine is a new survival-horror squad-based shooter coming in 2020, and is designed to be played with three players. It aims to be the PVE half of Siege's competitive multiplayer. Quarantine is not directly attached to Rainbow Six: Siege, but it will share characters, lore, guns, and overall FPS mechanics with the PVP-focused forebear.
"Our goal with Quarantine is simple: create a radically redesigned coop experience, build on the foundations on one of the best shooters of our generation," said Bio Jade, lead game designer on Quarantine. "What Siege is to PVP, we will be for PVE co-op."
"Quarantine is a squad-based tactical shooter for three players at a time. It will test your tactical skills and survival instincts, holding you and your operators on the razor's edge. it pulls you together as a squad facing an unknown parasite. you will risk everything every time you step into Quarantine."
Quarantine will no-doubt be an online-based service game with tons of monetization options. Ubisoft has made tremendous strides towards its digital empire and live services are a huge part of this focus, and Quarantine should fit neatly into this focus with PVE action.
Rainbow Six: Quarantine is in development at a new Ubisoft Montreal division, and will drop sometime in 2020 on PS4, Xbox One and PC.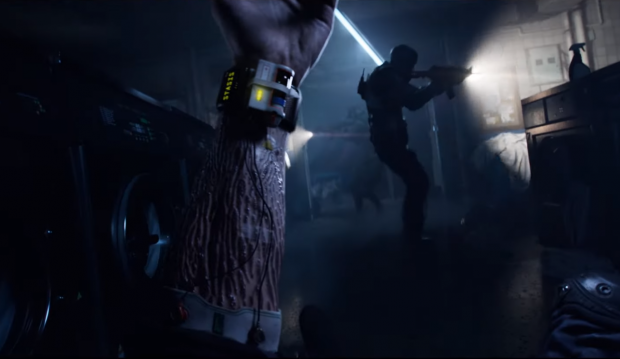 Related Tags