Google Stadia gets big win with Destiny 2
Google's new game-streaming platform scoops up one of the industry's biggest shooters.
Published
1 minute & 41 seconds read time
Destiny 2 is coming to Google's new Stadia cloud streaming service, sources tell Kotaku.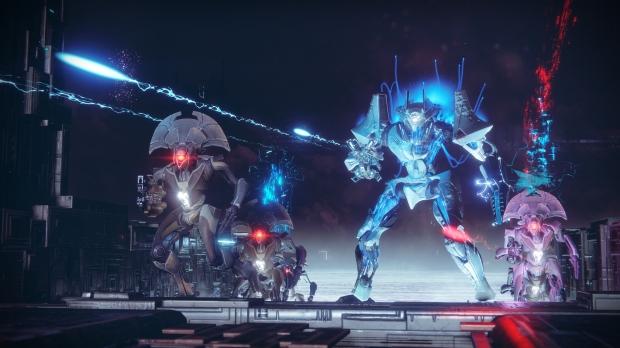 Google's new game streaming platform could change gaming forever. Stadia will break down hardware barriers by beaming games to phones, laptops, TVs, and desktops for a monthly fee. But it has to prove itself in two major ways before it can take off: latency and content. Luckily Google has some of the most potent and widespread cloud servers in the world, and now it's signing on major games-makers to fill out Stadia's content offerings.
According to industry sources, Bungie's shooter Destiny 2 will be among the top games offered Google Stadia. PC-to-Xbox cross-saves are also coming to Destiny 2 and Stadia will support this feature, allowing players to switch between platforms and pick up where they left off. With Stadia, gamers will be able to access Destiny 2 natively on TVs via Chromecasts and PCs via Google Chrome without downloading the full game or any patches.
Scooping up Destiny 2 is a huge win for both Bungie and Google.
After splitting up with Activision, Bungie needs to bring its game to as many platforms as possible. Google on the other hand benefits from a tremendously engaging, long-winded online service game that's actively monetized. Destiny 2 should ensure Stadia's subscribers are actively playing--and paying--over time, which is arguably the whole point of the service.
Other confirmed Stadia games include Doom: Eternal from id Software, which is promised to deliver 4K 60FPS chaos thanks to Stadia's potent 10.7 TFLOP cloud servers.
Bungie will announce more details during a live stream tomorrow and we'll also get a glimpse at Destiny 2's big new moon-based Shadowkeep expansion.
Google also has a press conference tomorrow at 12PM EST, where it will announce pricing, launch games, and much more.
Related Tags