PS5 won't launch with a new PSVR headset
Sony's next-gen system won't have a new VR headset at launch, but maybe somewhere down the line.

Published Sun, May 26 2019 2:34 AM CDT
|
Updated Tue, Nov 3 2020 11:48 AM CST
Sony confirms it's new ultra-powerful PlayStation 5 console won't come with a brand new PSVR headset.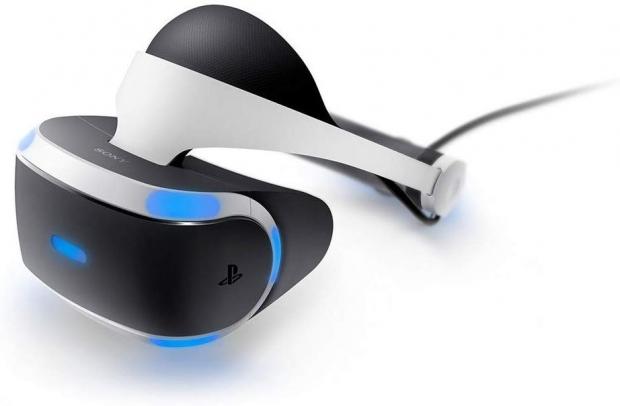 The PS5 is shaping up to be quite a beast that's flexible as well as powerful. The next-gen PlayStation is a true leap with its AMD-powered Zen 2 CPU and Navi GPU architecture, an ultra-fast SSD, and a host of new services and content, but the PS4's legacy will live on through the new gen. Sony confirms the PS5 is fully compatible with all existing PS4 games, peripherals, and even the PlayStation VR. This backward compatibility means Sony isn't in any hurry to refresh its PSVR headset for the new gen--even if the hardware is somewhat antiquated.
In a recent interview with CNET, Sony R&D exec Dominic Mallinson says the PS5 won't have a new advanced PSVR at launch. "There's no reason for us to coincide it with a new console. From the point of view of the consumer, to be bombarded with many many things is a message that we don't want to send. In some ways it's good to have a little breathing space between those things."
That isn't to say Sony isn't investing, developing, and experimenting with next-gen VR tech.
It's only a matter of time before a new PlayStation VR headset is released. The current PSVR will turn three this year and probably won't use the full extent of the PS5's onboard hardware (although it'll probably get a nice boost). Sony is currently testing out various iterations of controllers, new panels with higher resolutions, eye-tracking tech, and even additions to help fight motion sickness.
In the same interview Mallinson says Sony wants to focus strongly on ease-of-use and accessibility. Right now the PSVR is quite bulky and awkward, and its cords are a big immersion-breaker. We could see the next-gen PlayStation VR sport a more condensed setup but going wireless probably won't happen any time soon.
When will the PlayStation VR 2.0 release? Probably a year or two after the PS5's launch in 2020.
Sony is in no hurry right now. The PlayStation VR is the best-selling headset to date and it's the only real potent console-powered VR solution on the market--not to mention more affordable and folds into the huge 98.6 million PS4 install base. At the same time the pressure is on as Oculus and Vive release cheaper wireless headsets...so Sony can't wait too long.
Related Tags