Rainbow Six: Siege is Ubisoft's biggest single-game cash crop with over $1 billion generated so far.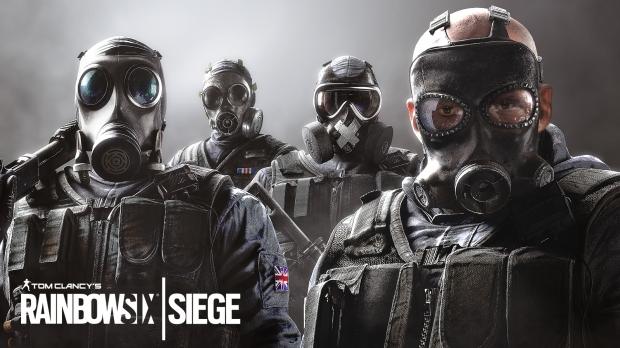 Ubisoft's massively lucrative shooter Rainbow Six: Siege has been on the market for less than four years, but that didn't stop it from amassing a huge 1 billion Euros ($1.12 billion) in total lifetime earnings. In its latest FY2019 earnings report, Ubisoft confirmed the news and highlighted its digital dominance with some impressive stats. Not only did Rainbow Six: Siege rake over $1 billion in game sales, season passes, and direct in-game monetization since 2015, the online shooter now enjoys 45 million active players.
Rainbow Six: Siege shows no signs of stopping. The game probably won't ever get an actual sequel, but instead continually evolve with new content, operators, guns and maps over time. The game is doing so well that Ubisoft plans to support it for the next 10 years and the title will undoubtedly be a powerful instrument in its live services arsenal.
This plan folds perfectly into Ubisoft's business model. The company has focused strongly on digital and has infused live services into all of its games, transforming once singleplayer-driven titles into continually-expanding experiences that offer more play time, and more importantly, more opportunities for spending.
Ubisoft's games typically last for at least 1-2 years after launch thanks to an extended tail of content updates, events, and post-release DLC--not to mention online content.
Some, like Rainbow Six: Siege, will last indefinitely.
Ubisoft's earnings performance in FY2019 perfectly encapsulates its digital growth. The company made $1.56 billion from digital in the period, up by a mighty 39% year-over-year, mostly driven by recurring player investment, which includes microtransactions, DLC, and subscriptions.
During the year Ubisoft made $721.76 million from recurring player investment, which accounted for 46.2% of digital revenues. Soon Ubisoft's live strategy will be working so well that it'll make more money over time from microtransactions than it does digital game sales.
Thanks to Ubisoft's near-masterful understanding of live services and engagement, we're confident Rainbow Six: Siege will continue driving earnings for years to come.