Rainbox Six: Siege expected to last another decade
Ubisoft is investing in Rainbow Six: Siege for the long haul.

Published Mon, Feb 19 2018 5:14 PM CST
|
Updated Tue, Nov 3 2020 11:52 AM CST
Ubisoft is eager to extend Rainbow Six: Siege's lifespan as far as possible--even for another 10 years.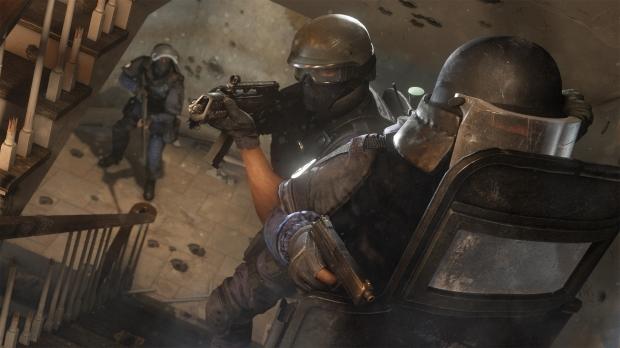 Service games are all the rage these days, and every major publisher is embracing them in some form. Ubisoft, who has pushed a more digital-focused transformation, is a key player in the live service market with its slew of popular online games such as Rainbow Six: Siege. We've already highlighted why Ubisoft is on this path and why it won't change anytime soon, but just how long can the publisher expect its games to stay relevant? If it handles engagement properly, perhaps 10 years or more.
"We are saying extremely loudly here - there is no sequel planned. We will be here for the next 10 years. So expect more Rainbow 6 in your life for quite some time," R6 brand director Alexandre Remy said during the game's big 2018 Invitational esports event.
"Today we have 36 operators. Year 3 will bring eight [more]. That 100 is a symbol of the longevity we want to have for the game."
With some 28 million players, Rainbow Six: Siege is one of Ubisoft's crown live service jewels and has been for quite a while now insofar as engagement. The recent addition of optional lootboxes has become a strong source of income for Ubisoft, so until this model stops making money, R6 will be a major cash crop and focus for the publisher for years to come.
Related Tags