Ubisoft confirmed a not-so-surprising bit of news I suspected for a long while: all of its future games will have integrated live services to ensure longevity and consistent revenue streams.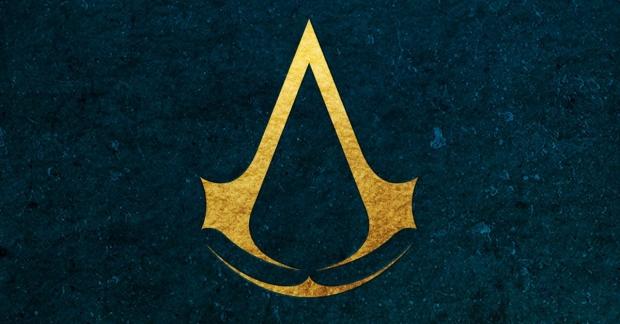 In the last few years Ubisoft has made a considerable transformation in how it does business, moving away from big AAA releases and more towards sustainable online-based titles that consistently provide value via monetizing it over time. Ubisoft now favors games like Rainbow Six: Siege and For Honor with strong earnings via microtransactions and being able to provide new content via digital expansions. This online social engagement-fueled model is what the games industry is gravitating towards, and is the reason why many publishers and platforms are successful--from EA and Activision to Blizzard and Take-Two, and even Microsoft's Xbox LIVE platform.
So far Ubisoft has enjoyed considerable success with this strategy, so the publisher will fold all of its future games into the live services roadmap, including the new Assassin's Creed and Far Cry 5 games. But Ubisoft isn't foolish, and it knows it can't push microtransactions and in-game purchases that don't make sense--the company has to create live services that make sense for the title, and do so diligently as to not fracture the community.
"All our games now are bringing live operations," said Ubisoft CEO and co-founder Yves Guillemot. "But the operations are all different. Ghost Recon's live operations are different from Rainbow Six's, and will be different from Assassin's Creed."
"Clearly the philosophy of all the games that we make is to be able to justify and bring live operations to titles for as long as we think it fits for the game."
Yves also confirmed that Ubisoft's massive PRI (player recurring investment) Fiscal Year 2019 forecast will include Assassin's Creed 2017's monetizations, but didn't clarify on how much the game would contribute.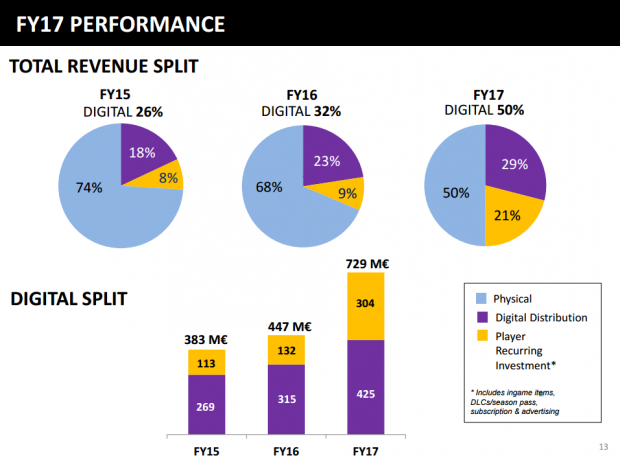 The publisher forecasts that 25% of its total FY19 earnings will be from player purchases in the form of digital add-on content such as in-game microtransactions, expansions, and other content not associated with the actual full game purchases.
Ubisoft defines PRI as in-game purchases such as microtransactions, as well as expansions and add-ons for its online games such as For Honor, The Division, and Ghost Recon: Wildlands. As Ubisoft projects strong total sales revenues of $2.33 billion (2.1 billion euros) for FY2019, it expects to make a quarter of that from PRI, or $584.1 million.
In contrast, last year Ubisoft pulled in $273.7 million in PRI, or 17% of its total sales earnings of $1.7 billion.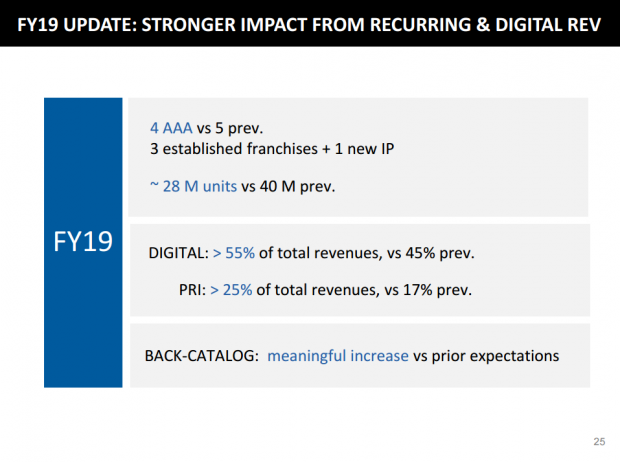 Although all of Ubisoft's games will have some form of live services, that doesn't mean every game will be monetized with microtransactions. Sure that's one of the main forms of long-term digital revenue, and is the backbone to any mobile or online game on the market, but Ubisoft promises that its online operations will "make sense" on a game-to-game basis.
So Far Cry 5, for example, should have online-based multiplayer or co-op components that may be monetized via loot bag style packs. The game should also have expansions and DLC to facilitate a season pass.
Ubisoft's new Assassin's Creed (rumored to be called Assassin's Creed: Origins and take place in ancient Egypt) will likely have monetized armors and weapons for players to buy in-game. Past Assassin's Creed games used this model to bolster the company's earnings on top of game sales.
Ubisoft is also planning to release a new IP in 2019 alongside two major AAA games. All of these games too will be monetized with live services.