Square Enix to aggressively invest in new IP
Even as its earnings slip, Final Fantasy studio Square Enix plans to invest heavily into new IP.
Published May 13, 2019 3:48 PM CDT
|
Updated Tue, Nov 3 2020 11:48 AM CST
2 minutes & 12 seconds read time
Square Enix isn't giving up on new IP curation and investment, and plans to bolster big franchises like Final Fantasy with fresh new endeavors.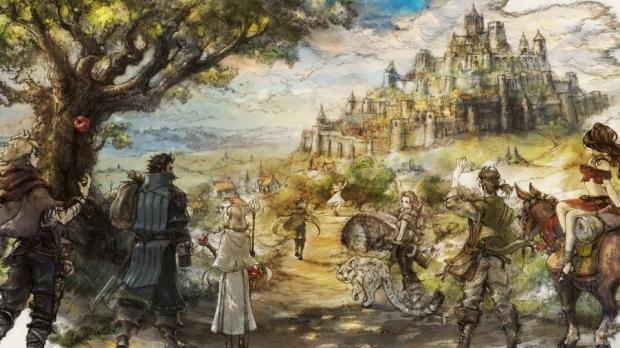 All too often big publishers shy away from new IPs to focus on big franchises. Activision-Blizzard is pretty much exclusively making sequels in core IPs, but Japanese games-makers are taking a different tact. Today Square Enix revealed its FY2018 financials, and they weren't too good: operating income was down 35%, and total profits dipped by 28%. But the company's earnings slips aren't inspiring Activision-Blizzard's tunnel vision. The publisher promises to put even more emphasis on new series and franchises to help generate more sales.
"We will aggressively invest in new IP on an ongoing basis to enrich our portfolio and enable sustained growth," Square Enix said in its latest earnings brief.
What's even more interesting is how games-as-a-service isn't at the forefront of Square Enix's focus, and has dropped down to number four on its five-point plan. Launching premium digital games is Square Enix's top priority right now, indicating big marquee singleplayer games like Final Fantasy and Octopath Traveler aren't going anywhere anytime soon.
Square Enix has also confirmed that a sequel to one of its most successful new IPs, Octopath Traveler, is in the works. Other new IPs include Babylons' Fall from PlantinumGames, as well as a new project from Bulletstorm devs People Can Fly.
Some of these new games may use Octopath Traveler's stylized HD-2D graphics to usher in a new renaissance of old-school JRPG gaming.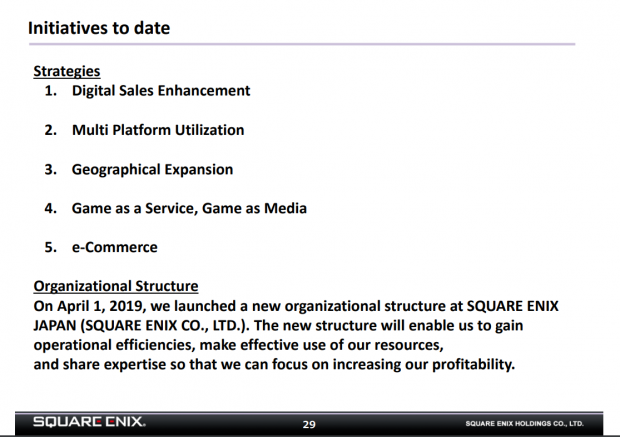 Funding these new IPs won't be cheap. Square Enix's research and development has risen a huge 61% year-over-year to 2 billion yen ($18 million). Its capital expenditures rose to 9.5 billion yen ($85.66 million), up 20% YoY in FY2019 and are expected to rise by a further 34% to 12.8 billion yen ($115.41 million) this fiscal year.
Square Enix is planning for a big future, and we may not see its most anticipated games release until 2020 at the earliest.
Its recent financials indicate that Final Fantasy VII: Remake and the new Avengers game from Crystal Dynamics won't launch until after April 2020, accompanied by a huge earnings spike during that FY2020 period.
Square Enix will assuredly announce new IPs during its E3 2019 presentation on June 10 at 6PM PST/9PM EST.
Final Fantasy X X-2 HFinal FaD Remaster Standard Edition Playstation 4 (Final Fantasy X X-2 HD Remaster Standard Edition Playstation 4)
Related Tags