Square Enix trademarks HD-2D in the United States, strongly hinting more classic pixel-style games are on the way.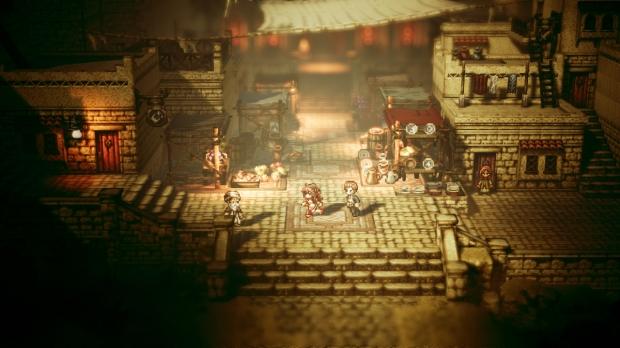 Octopath Traveler's success on the Nintendo Switch prompts Square Enix to make more singleplayer-driven JRPGs for the platform. But a recent trademark for effectively means these new games should have SNES-like graphics just like the turn-based Switch RPG.
According to Gematsu, Square Enix coined the term HD-2D to describe Octopath Traveler's old-school visual flair. Now Square Enix will likely use the trademark as an instantly recognizable umbrella term for its future games, possibly kicking off a galaxy of new-but-old-looking turn-based JRPGs.
The company has yet to announce future plans for these types of titles, which are likely to be supplemental to big marquee franchises like Final Fantasy and the new Marvel Avengers project, but we could get some tidbits during its next earnings release in February.