We first started hearing about The Matrix being rebooted a few months ago, but the latest rumors point to an extension of the franchise that would look at other characters and not Neo, Trinity, Morpheus and the others we came to love in The Matrix Trilogy.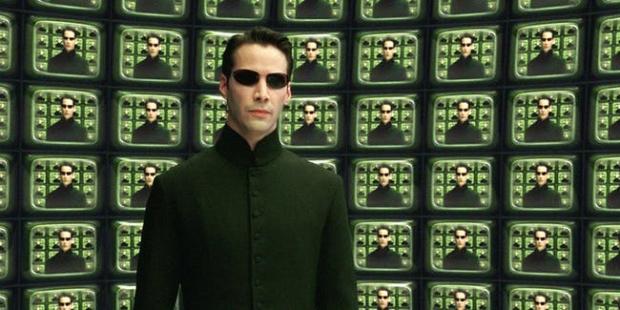 The news is coming directly from Chad Stahelski, the director of John Wick 3 which stars Keanu Reeves who played Thomas 'Neo' Anderson in The Matrix Trilogy. In a recent interview with Yahoo Movies UK, Stahelski said: "I'm super happy that the Wachowskis are not just doing a Matrix, but they're expanding what we all loved".
He continued: "And if it's anywhere near the level of what they've already done, it wouldn't take more than a call to go, 'Hey, we want you to be a stunt guy' and I would probably go and get hit by a car".
Yahoo Movies UK asked the John Wick 3 director straight up if the Wachowskis were directing the new Matrix movie, to which he replied: "I'm not sure of the overall. I'm not sure if Lana is". Yahoo Movies UK added "but they're involved?" to which he replied: "Yeah. And if they wanted help, I would absolutely put down whatever I was doing to help them".
I don't know if I want to see another movie continuing the story of Neo, but I would love an appearance from Keanu Reeves as Neo in some form. I think we need to spend more time in the Matrix itself with all of the cool fighting, slow-mo, and everything we've come to know and love from the franchise. The real-world of Zion was over-done (IMO) in those movies and I think for this movie to be successful (over the trilogy) it has to be completely new and over-the-top.
I'd love to see Neo as a "glitch" in the Matrix with the new 'one' noticing the glitch when he is first training and stretching his muscles in the Matrix. Maybe when he comes out into the real-world he discusses these glitches, and his friends notice the glitch on the Matrix code itself. They wouldn't be aware of 'the one' and only have heard stories -- just like the ones of 'the one' in The Matrix and what led Trinity and Morpheus to find Neo.
It would be a great way to continue a new story while respecting an old story, because a new Matrix movie with no mention of Neo and/or Keanu Reeves is like a Terminator movie without Arnold Schwarzenegger, right?!
What do you think?