AMD is just a couple of weeks from making its next-gen Zen 2 CPU architecture official with the unveiling of its new Ryzen 3000 series CPUs on the fresh new 7nm node, all while Intel struggles its way to 10nm.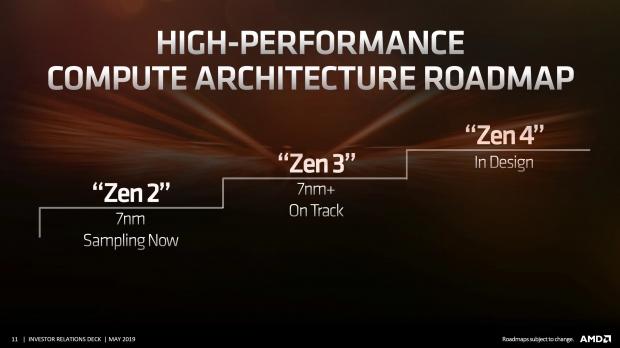 The latest news comes from TSMC talking about its new 5nm manufacturing process in a recent call with investors, with the Taiwanese semiconductor manufacturer talking about its 5nm developing being "well on track". TSMC says that it has entered a phase called "risk production" in the first few months of 2019, meaning it has already happened, and that the first tape out of 5nm will happen in the first half of 2020.
TSMC explains: "With 1.8X logic density and 15 percent speed gain and (sic) an ARM A72 core compared with 7nm, we believe our N5 technology is the most competitive in the industry. With the best density, performance, power and the best transistor technology, we expect most of our customers who are using 7nm today will adopt 5nm".
Ryzen 1000 series (Zen) - 14nm

Ryzen 2000 series (Zen+) - 12nm

Ryzen 3000 series (Zen 2) - 7nm

Ryzen 4000 series (Zen 3) - 7nm+

Ryzen 5000 series (Zen 4) - 5nm/6nm (?)
A few news sites picked the story up and talked about AMD possibly making its Zen 4 processors at TSMC on 5nm and what the density doubling would do between 7nm and 5nm and it is very interesting. 5nm offers 1.8x the density of 7nm which would really open up some doors into the HPC (high-performance computing) market where EPYC would do some damage.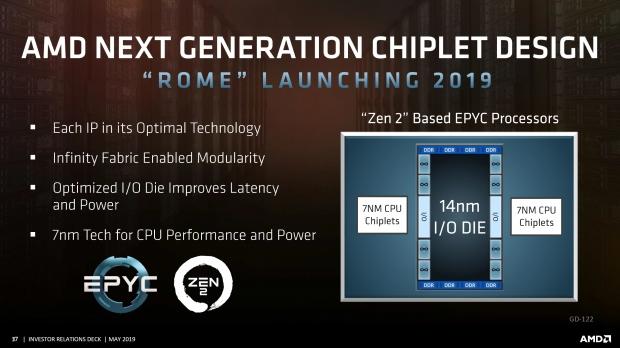 The new EPYC 'Rome' CPU packsj up to 64C/128T on the new 7nm node with upcoming Zen 2-based EPYC chips, while EPYC 'Milan' will arrive on the Zen 3 architecture on 7nm sometime in the near future. AMD's next chip after that is mostly unknown but we should expect the Zen 4 architecture on either 5nm or 6nm and packing something quite magical - maybe the doors to 128C/256T on a single CPU will take place by then and 5/6nm will open those doors.