Analyst: 20 million PC gamers will jump to consoles by 2022
20 million is less than 2% of the current PC gaming population.

Published Sun, Apr 28 2019 5:13 PM CDT
|
Updated Tue, Nov 3 2020 11:48 AM CST
Analyst firm Jon Peddie Research predicts that streaming and lower-cost game consoles could attract PC gamers in the next few years.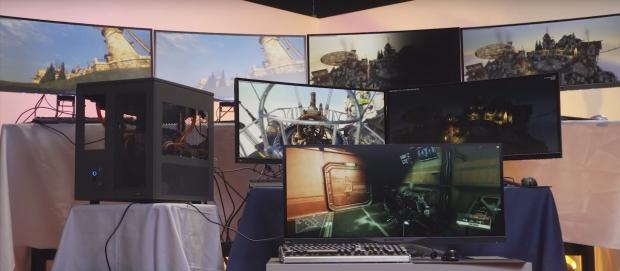 According to a new market report, 20 million PC gamers will leave their rigs behind by 2022 and instead adopt more accessible, convenient, and cheaper games hardware and services. The official report is paygated, but the timing infers that cloud-based game streaming services like Google's big Stadia platform and Microsoft's Project xCloud will be a motivation for this exodus, alongside next-gen consoles like Sony's PlayStation 5 and Microsoft's Xbox Scarlett family of systems.
"JPR forecasts that 20 million PC Gamers could defect to TV Gaming platforms in the 2018 - 2022 timeframe, loosely correlated with the decline of the PC platform globally. The majority will come from the low-end (under $1000 full build cost), but because of improvements in TV displays and console semiconductors, as well as console exclusive titles, the ranks of mid-range and high-end PC gamer populations are also affected."
Without seeing the data we can't be sure of the firm's arguments here. But one thing's for sure: 20 million is a tiny fraction of the current PC gaming userbase.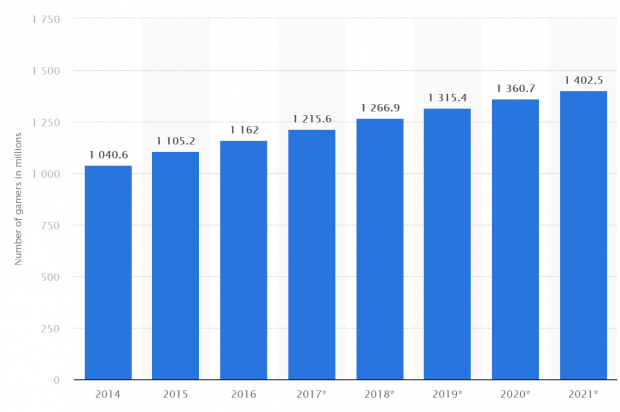 Active PC gamers since 2014 have risen year-over-year through the current console generation, and are expected to grow even as next-gen consoles arrive.
Analytics tracker Statista notes there was 1.266 billion active PC gamers worldwide in 2018, meaning this jump would compromise less than 2% of the entire platform's population. PC gaming is expected to rise incrementally to 1.4 billion users through 2021, or about a year after next-gen consoles should arrive.
PC gaming isn't dying. It's not even hurting. The segment is doing immensely well across dedicated game sales like PlayerUnknown's Battlegrounds as well as overseas online browser games.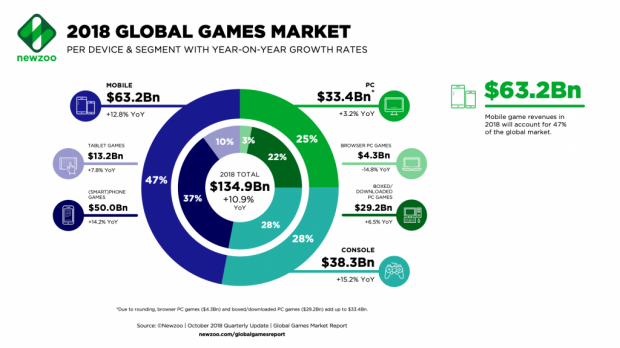 Findings from analyst firm Newzoo show PC gaming made $33.4 billion in 2018, largely fueled by premium games sold on marketplaces like Steam. With this numbers, PC gaming made 25% of 2018's total gaming revenues compared to consoles' 28%.
Furthermore, steaming is going to take a while to catch on. Right now the best-earning streaming service is Sony's PlayStation Now, which only has 700,000 subscribers, or less than 1% of the current 98.6 million PS4 install base.
Last but not least Sony's next-gen PlayStation 5 shouldn't be very cheap, which means switching platforms could be less appealing.
I expect it to cost $499 at the least due to its powerful Zen 2 CPU and Navi graphics hardware. The PS4 is also expected to live alongside the PS5 for a while; even if PS4 sales are starting to moderate, the PS5 will be backward compatible and play PS4 games, indicating the two systems will compliment one another for years to come.
It'll be interesting to see if more PC gamers do indeed shift towards consoles, streaming, and TV-based gaming experiences, but the current trends and data show the PC platform won't slow down any time soon.
Related Tags