PS Now has 700,000 users, still leads online game streaming
New download feature sparks PlayStation Now adoption growth.

Published Sun, Apr 28 2019 11:36 AM CDT
|
Updated Tue, Nov 3 2020 11:48 AM CST
In its recent Fiscal Year 2018 earnings report, Sony reminds everyone that PlayStation Now not only exists, but it's doing better than ever.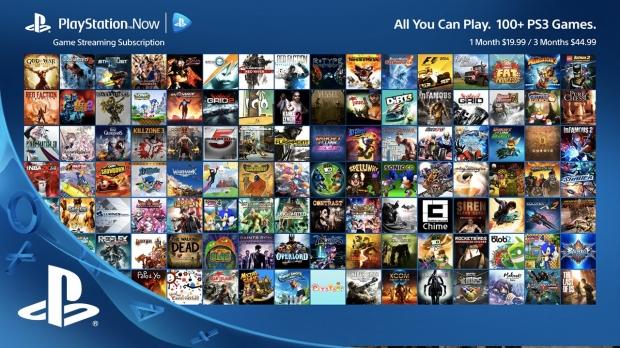 PlayStation Now has transformed quite a bit since its original lackluster 2014 launch. Online game streaming was still going through growing pains and Sony's cloud-based offering was just too expensive, too laggy, and didn't have a good selection. Sony made some big changes to accommodate a wider userbase, starting with allowing PS4 games to be played on PCs via PS Now streaming. Today the service has over 750 PS4, PS3, and PS2 games on tap, and the innovation breaks PS Now's basic ethos by letting gamers download select titles for offline play--a move that's driven adoption growth.
Sony's PS Now is currently the most-subscribed game streaming service on the market, eclipsing competing subscriptions like Xbox Game Pass and EA's Origin Access. The numbers aren't too amazing though and may paint a grim future for cloud services like Google's Stadia.
Sony says PS Now has grown to 700,000 active users, but that's less than 1% of the PS4's current 98.6 million install base. And those figures are less than 2% of the current 34.6 million PS Plus subscribers.
Enjoy 750+ Games On-Demand

PS Now delivers unlimited access to a growing library of over 750 PS4, PS3, and PS2 games, all with one subscription. Stream directly to your PS4 or PC, and download PS4 & PS2 games to your PS4.
Still though, if 700,000 users are paying $20 a month, that's a nice $14 million bonus for Sony's yearly earnings. Of course this isn't 100% accurate as subscription prices range from monthly to tri-monthly, to annual rates.
Sony will undoubtedly keep morphing PlayStation Now to make it more attractive. In fact, most gamers are using it to play titles offline, which effectively makes the service a direct competitor to Microsoft's $10 a month Xbox Game Pass.
"Since the launch of this download service, gameplay time per user has grown significantly to the point where gameplay time on downloaded PS4 titles is double that of streamed titles, a trend which has contributed to higher user engagement with, and retention on, the PS Now service," Sony said in its FY2018 earnings brief.
Read Also: Sony is making a killing from digital games
The games-maker still has a lot of work to do.
The PlayStation 5 is incoming and Sony needs to innovate on its services to stay competitive. Hardware isn't enough: Sony needs to attract more PS Plus users and add more value to its recurring subscriptions to maintain long-term service growth.
So far it's doing quite well, even if PS Now isn't taking off. Network services were up 20% to $2.9 billion in FY2018, driven by subscriptions like PS Vue, PS Music, PS Now, and PlayStation Plus.
Even still, we should see some sort of natural unification of PS Plus and PS Now. Sony is currently ramping up development of its digital content offerings in preparation for the next-gen PlayStation.
Ex-Sony Interactive Entertainment President John Kodera has now taken over the company's services approach to help fortify Sony's offerings for the PS5's launch. In Kodera's tenure we've seen big changes take place to Sony's services, including PS Now downloads and cross-play in games like Rocket League and Fortnite.
Related Tags