Microsoft's new Project xCloud game streaming subscription ambitiously folds neatly into its new Xbox-as-a-service roadmap.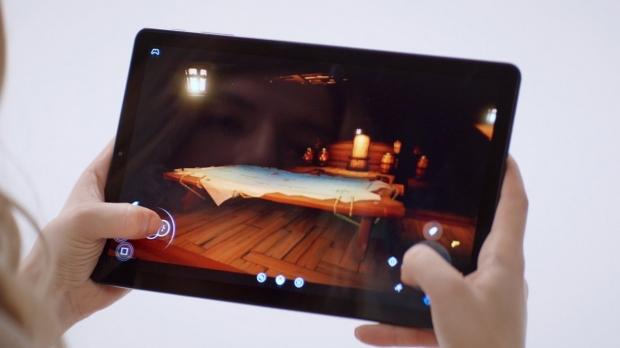 By streaming games remotely from servers to platforms like consoles, PCs, laptops, and mobile phones, Microsoft's Project xCloud service will usher in a new era of convenience and accessibility. Microsoft CEO Satya Nadella says the company internally refers to the latent service as the "Netflix for games," and is one of the major proponents in cross-platform, uniform and digital-based game streaming. Other competitors like Amazon, Google, and even telecom titan Verizon are also making game streaming services.
But Microsoft has an edge over its competitors: its vast webwork of existing online frameworks and a treasure trove of wholly-owned games and IPs. Thanks to long years of honing its craft, Microsoft has become a master of engagement by synergizing its subscriptions (Xbox LIVE, Xbox Game Pass), services (Mixer) and content (Xbox Store) together in a cohesive digital cycle that spreads cross Xbox consoles and Windows 10 PCs.
"We have a huge back catalog. We have our own games," Nadella said in a recent meeting with journalists. "We have a structural position in that we have both a console business as well as a PC business," he said, "which happens to be bigger than the console business when it comes to gaming."
Project xCloud is in very, very early stages of development and probably won't be ready until 2020 or thereabouts. But when it does launch, it'll be tied to a paid subscription model that feeds organically into its other online offerings and be yet another service available to Xbox console owners.
There's also reports Microsoft is making a digital-only Xbox that's codenamed Maverick. This console, which ships without a disc drive, is specifically made as a gateway to its lucrative online framework and will serve as a main hardware point for Project xCloud and Xbox Game Pass.
Project xCloud is only one piece of the Xbox pie and we should see even more developments arise as Microsoft continues to tie its services, hardware, and digital offerings even closer together.
Here's what Microsoft said about Project xCloud at E3 2018:
Scaling and building out Project xCloud is a multi-year journey for us. We'll begin public trials in 2019 so we can learn and scale with different volumes and locations. Our focus is on delivering an amazing added experience to existing Xbox players and on empowering developers to scale to hundreds of millions of new players across devices. Our goal with Project xCloud is to deliver a quality experience for all gamers on all devices that's consistent with the speed and high-fidelity gamers experience and expect on their PCs and consoles.

We've enabled compatibility with existing and future Xbox games by building out custom hardware for our datacenters that leverages our years of console and platform experience.

We've architected a new customizable blade that can host the component parts of multiple Xbox One consoles, as well as the associated infrastructure supporting it. We will scale those custom blades in datacenters across Azure regions over time. Currently, the test experience is running at 10 megabits per second. Our goal is to deliver high-quality experiences at the lowest possible bitrate that work across the widest possible networks, taking into consideration the uniqueness of every device and network.