RAGE 2 is a live service game without multiplayer
RAGE 2 is another of Bethesda's experimental live games, but this one's different.

Published Mon, Apr 22 2019 3:58 PM CDT
|
Updated Tue, Nov 3 2020 11:48 AM CST
RAGE 2 is Bethesda's latest experiment to find a niche in the live gaming market, and is quite an important piece of the publisher's puzzle.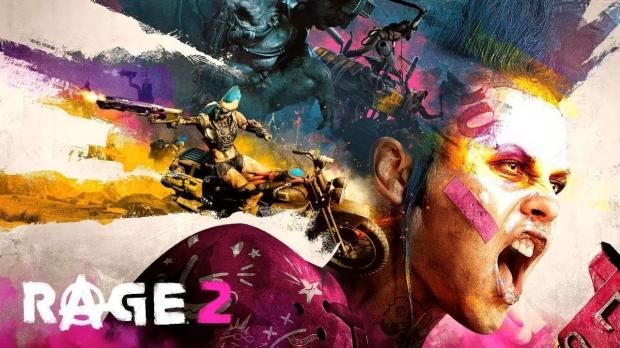 Yesterday I said that RAGE 2 definitely needs multiplayer. It's clearly set up to be played for a long period of time, featuring grindy Ubisoft-esque mechanics like material hunting, open-world exploration with vehicles, RPG level ups, and an involved weapon mod system. It's just missing one big thing: co-op play with friends.
This, strangely enough, is by design. RAGE 2 is a singleplayer-only game that will have optional live service content. It aims to engage players with new updates and additional content, all while missing the critical key in any live game: multiplayer. Online multiplayer sees users engaging with each other as well as a constantly-evolving world with new things to do. The idea is the more gamers play, the more they'll be engaged--ie the more they'll want to keep playing--and the more likely they are to spend money on optional stuff like microtransactions, DLC, and subscriptions.
But Bethesda, always keen to learn more about live games, keeps trying to break the tried and true live service formula. It did so with Fallout 76, and now it wants to merge singleplayer with live gaming in RAGE 2.
So how will RAGE 2 actually be a service game? Technically it's a service game lite.
Gamers can connect to the internet and take part in random online events, and id plans to continually update, shift, and evolve the in-game world over time. This is a lofty ambition for a singleplayer only game that may have tremendous issues actually engaging a playerbase whose missing out on the fundamental player interactivity angle of live gaming. Unlike most singleplayer games, the world won't remain static and id will pepper in little changes as time goes on.
Again, this is just like an Ubisoft game. The different is that Ubisoft has nearly mastered service gaming, whereas Bethesda is learning hard lessons. RAGE 2 could be another one of these lessons.
(Continued below)
"So, we'll have events and we can churn in activities on the occasion," id Software studio director Tim Willits told Gamespot.
"But you do not need to always be online for this game. So was a little bit of confusion recently, but if you are connected to the Internet, you can participate in these live events. If you're not, then just play the base game and have fun. We can make these cool events happen that will kinda keep people engaged as we can deliver them more content in the future."
This leads me to the big question: will RAGE 2 be monetized like a live game? Maybe. id hasn't confirmed it yet, but we think there's a strong possibility.
Bethesda is clearly trying to get the best of both worlds with RAGE 2. It wants to enjoy the strong full game sales of a singleplayer-only game while also tapping the live service engagement numbers. The only way to earn more cash over time after the game is sold is via DLC, which typically isn't that great unless your game is absolutely massive, or piecemeal purchases via microtransactions.
The latter is a billion-dollar industry that ensures big players like Sony, Nintendo, Microsoft, EA, and Activision-Blizzard stay on top.
I absolutely want to know more about RAGE 2's business dynamics, but it sends a clear signal that Bethesda isn't done with its mad scientist experiments. We've seen most of Bethesda's biggest franchises get lumped into live territory, and I doubt RAGE 2 will be the last.
The next up on the list? DOOM, of course.
RAGE 2 releases on May 14, 2019 on PS4, Xbox One, and PC.
Related Tags