RAGE 2 may not be a monetized online service game, but it still aims to capture engagement by creating long cycles of play with tons of stuff to do. As some Ubisoft games prove, this could actually be a bad thing.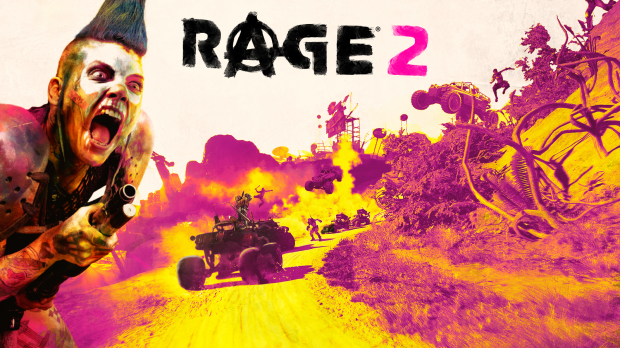 When I saw this RAGE 2 gameplay stream from Twitch user CohhCarnage, I immediately thought: "Hey, this looks like a Ubisoft game." A lot of my hype died on the vine right there. Instead of the chaotic, in-your-face explosive action RAGE 2's trailers showed, I was met with a very lifeless-looking open world filled with exploration, vehicles thrown in to make foot travel less montonous, and oodles and oodles of stuff to collect. There's objectives telling you to uncover chests, do X to get Y, and a massive array of abilities to unlock by collecting in-game materials. Throw in tons of enemies on a huge map and we have all the trimmings for a singleplayer grind-fest.
I think this is exactly what Bethesda wants...but it doesn't exactly fit with the publisher's current live focus. The game is clearly designed to be repeatedly played over and over again and grinded to eternity. Everything looks like it'll be stretched way too thin, though, to make the experiences really count. What's weird is that RAGE 2 is missing the most important engagement hook: online play. Every bit of gameplay reminded me how much more fun the experience would be with another player, especially during the hulking boss fights.
This is a big, big missed opportunity. Bethesda says RAGE 2 won't have co-op multiplayer and is strictly singleplayer-only. Everything about RAGE 2 screams that it'd be more fun with a friend, and Bethesda has been chasing live games for a while now. Just look at Fallout 76, the online-only Fallout disaster, and the online co-op based Wolfenstein: Youngblood that features microtransactions.
Clearly the team is trying to re-capture the magic of 2016's Doom, and admittedly by the trailers, they seemed to have pulled it off. But actual gameplay paints a very different picture, one that's drowned out with objectives, a massive world, and drab arcade-style repeatably-slayable enemies. It reminds me of an old Ubisoft game before the publisher started to embrace innovative live services.
RAGE 2 might have parallels to Doom, but it lacks the latter's presence and power. Gunplay is great, and combat looks awesome...but things just feel too open. There's that weird Ubisoft feel to it that brings the annoying sense of always having something to do irregardless of what you've already done. Doom had a kind of interactive open-ended environment, too, but it had a commanding presence that pulled all your attention; destruction, mayhem, demons and gallons of blood called to you like a weird macabre siren song.
As FromSoftware proves with its games, the best way to keep players engaged with a singleplayer, offline product over time isn't to suffuse it with stuff to do or things to collect or adds to kill. Ubisoft learned this lesson the hard way and had to dial back a lot of its tactics with Assassin's Creed games.
It's all about creating an environment where players are challenged and feel a sense of growth, not from the wacky chaos they can dish out--that belongs in games like Crackdown 3 or Borderlands 3--but from the actual experiences themselves. This culminates with immensely tough boss battles and areas that make gamers struggle to survive, forcing them to adapt and use strategy.
Now RAGE 2 could do this throughout the game--we only saw a small portion--but I think the main goal is to keep users in the game with lots of grind/progression mechanics that aren't necessarily additive to the core experience.
If I had to describe RAGE 2, I'd say it's Far Cry: Doomed Mad Max Edition...and whether or not that's a good or bad thing remains to be seen.
Of course we've yet to actually play the game, and I'd love to try it out for myself to give some impressions, but from where I sit RAGE 2 looks like its been tamed and watered down to fit neatly into that singleplayer engagement wrapper that just doesn't sell that well any more (looking at you, Just Cause 4).