The latest PS5 rumors: 24GB GDDR6, costs $499, drops in 2020
PlayStation 5 latest rumors tease 7nm 8C/16T chip, 7nm Navi GPU, $499 price, 2020 launch window.

Published Mon, Apr 15 2019 7:31 PM CDT
|
Updated Tue, Nov 3 2020 11:48 AM CST
Sony will be ramping up towards the release of its next-gen PlayStation 5 console later this year, where I'm sure Microsoft will steal the show at E3 2019 with its reveal of its next-gen Xbox console, but Sony fans could be in for a real treat according to the latest rumors.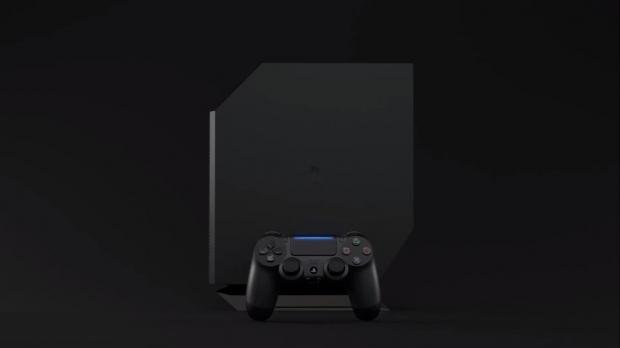 I've previously reported that Sony will have full backwards compatibility with its PS5 allowing for PS1/PS2/PS3/PS4 games to all be played on its next-gen console. I also reported exclusively that Sony was working with RTG engineers at AMD on the next-gen Navi GPU architecture, and we also know that the new PS5 will feature a Zen 2-based CPU with up to 8C/16T of processing power on tap.
Well, according to the latest rumors we have something to be excited for when it comes to specs. The new rumors are from a post on Pastebin from December 2018 that is now getting some attention with a "small third-party developer" from the EU that says for the last 8 months they have been helping a "well known company in a AAA game development" studio that is making a launch title for the PS5 in 2020.
The anonymous poster is eluding to the fact that the PS5 is quite the hardware beast upgrade over the aging PS4 and Xbox One consoles, with the next-gen PlayStation 5 dev kits being shipped out right now packing 32GB of RAM.
The poster says the PS5 should have 24GB of GDDR6 which I'm presuming is shared, while there's 4GB of DDR4 reserved for the OS. There's also reportedly 2TB of "some sort of NAND flash" storage which would be a good thing. The next generation of games are only going to be bigger thanks to the huge upgrade in hardware with next-gen consoles over the previous-gen units which are woefully underpowered.
4K textures on their own can be 10s of GBs while base installs can be 50GB+ without a problem, and some games come in between 100-150GB with 4K textures on the PC. If the PS5 has a 2TB HDD then you won't run out of space installing a few new PlayStation 5 games like you would on a 500GB or 1TB drive.
Related Tags