Super Smash Bros. Ultimate 'stage builder' mode leaked
Nintendo has accidentally leaked the unannounced stage builder mode for Super Smash Bros. Ultimate.

Published Wed, Apr 10 2019 3:00 AM CDT
|
Updated Tue, Nov 3 2020 11:48 AM CST
Nintendo has released a new advertisement for Super Smash Bros. Ultimate and perhaps unexpectedly they have leaked an unannounced game mode - stage builder.
A brand new trailer has been released onto Nintendo's official YouTube Channel, the video is apart of the 'Nintendo Switch My Way' and is just a typical quick advertisement for Super Smash Bros. Ultimate. While the first viewing the video may of just seemed like a normal advertisement, if you pause the video at precisely two seconds at the Smash menu screen you will be able to make out the writing at the bottom right hand corner of the TV screen.
The text that is blurred can still be made out, saying "stage builder". It is unclear when this game mode will be arriving in Smash Ultimate, but if I was to give a guess at when we will be able to enjoy stage builder, I would say it could be an addition to the version 3.0 update that is expected sometime this Spring. I also expect that the first DLC fighter, Persona 5's Joker will arrive as apart of this version 3.0 update, Nintendo has said that Joker will be added to the game before the end of April.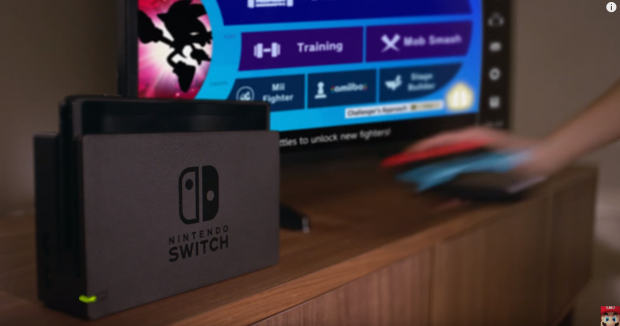 On a side not, back in March I reported on some datamined files that suggested that stage builder was coming to the live game, more on that here.
Related Tags