EA: We have to make hard choices about investments
Recent earnings misses could make EA re-think upcoming projects and games.

Published Feb 6, 2019 8:16 AM CST
|
Updated Tue, Nov 3 2020 11:49 AM CST
EA just had a hard quarter. Thanks to strategic moves like game delays, the company missed its Fiscal Q3'19 earnings forecasts by tens of millions of dollars. Battlefield V sold 7.3 million copies, 1 million less than EA had hoped, and failed to spark Origin Access subscriptions. EA says this was because Battlefield V's unfortunate November release timing. Mobile revenues also dropped by 22%. These numbers, which sparked a 12% stock plummet, have shaken EA a bit and the publisher says it must re-evaluate its game plan. In short we could see more cancellations, delays, and a stronger focus on live services as EA focuses more on sure-fire bets.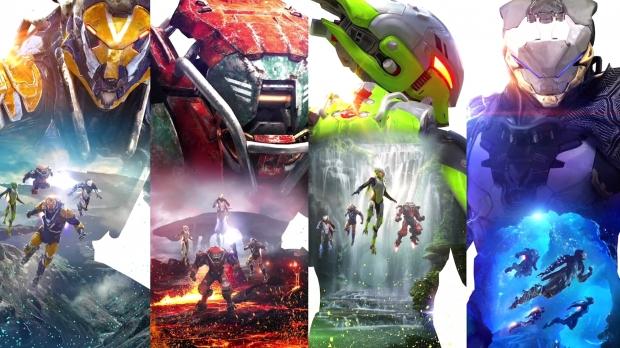 During EA's Fiscal Year Q3'19 earnings, company CEO Andew Wilson revealed some interesting new things about how the publisher operates. Wilson says EA now has a "Creative Council" that helps determine which projects are worth investing in, and affirms more organizational changes will come. This comes at a time when EA has cancelled multiple Star Wars games, including Visceral's Project Ragtag, a carry-over from 2012's Star Wars 1313, and the open-world Project Orca game from EA Vancouver, which was a carry-over from Ragtag. EA also shut down Visceral Games after cancelling the ambitious action-adventure game that would've basically been Star Wars Uncharted. Future EA games and even its future game streaming subscription plan could face similar shifts, cancellations, and changes.
"We are a learning organization. Over the last six months, we've made organizational changes to shape our teams against our priorities for the future," Wilson said in the earnings call.
"We've made operational changes to better position ourselves to effectively drive live services and serve our player communities. We've made creative changes, including the formation of a Creative Council to strengthen our creative decision-making. And we will continue to make refinements in each of these dimensions as we focus sharply on execution across the company. The future of this industry is strong, and so is the future of Electronic Arts."
Apparently some decisions EA made during Q3 will carry forward into its Fiscal Year 2020, but we're not exactly sure how. Revenue drop-offs weren't exactly disastrously low.
In the quarter, which company CEO Andrew Wilson called "difficult," EA earned $1.289 billion in net revenue and $1.609 billion in net sales, missing forecasts by $86 million and $116 million respectively.
Even still, EA says it will have to re-evaluate about its future investments, which could mean more cancellations or at the very least a harder push for online-driven live games with microtransactions. It's not all about games development and funding though. EA says it will tighten up its marketing arm and work harder on its execution phases, which could mean pre-release information campaigns as well as game dev.
"Our experiences this quarter have reset our expectations for growth this year and next. And that means we must make some hard choices about investments," EA CFO Blake Jorgensen said in the Fiscal Q3'19 earnings call. "Nevertheless, this quarter has shown that we will continue to be a business with great brands that enable us to generate strong cash flow for investors."
EA CEO Andrew Wilson underlines Jorgensen's words, saying that the publisher is making wide sweeping changes to how it makes, operates, and greenlights its games in an effort to maximize growth (and revenues).
"As Blake and I have talked about, we are experiencing a difficult second half of FY19. We're disappointed with our underperformance. We are confident in our overall strategy, but we are making deliberate changes to our organization, our operational processes, and our creative focus to address our challenges."
Here are a few AAA games EA currently has in development. These games are likely safe from the organizational changes, and all of them will release in Fiscal Year 2020 except Dragon Age 4.
New Titanfall game (possibly VR)

New Need For Speed

Plants vs Zombies sequel

Madden 20

FIFA 20

Star Wars Jedi: Fallen Order

Dragon Age 4
But that doesn't mean EA won't make risky new games. EA has its "deepest line-up of new IP in more than a decade," Wilson says, and these new games should roll out through FY2020 and beyond. There's one thing we can count on, though: they'll be monetized with live services.
Finally we have a follow-up quote from EA CFO Blake Jorgensen on the topic of restructuring:
"So on the investment side, our view is we need to constantly be looking at the performance of all of our different lines of business and where those lines are performing as well as we want. We are focused on making some changes. We are focusing also on the pace of some of the investments, we're not changing our strategy, we're still following the notion that we're building a subscription and a network world that's prepared for both the existing platforms and future platforms like streaming.

"It's just the question of the pace.

"We want to make sure that we're very focused on the most important thing which is great content. Without great content delivery models like subscription or platforms like streaming don't mean very much. So I think, think about our approach as trying to double down on making sure we're building and delivering content and great live services experiences across console, PC, and mobile."
One note about possible game cancellations: it's worth remembering that games are cancelled all the time in the industry.
Most of them we'll never even know about. Some get unearthed from a mountain of NDAs and red tape. And it's not always a publisher's fault--sometimes the game simply should've died out, or other times the game stalls due to miscommunication between games-makers and their partners (this may have happened between EA and Lucasfilm).
So as we look to the future along with EA, our vision may be dramatically diminished to focus on specific games. EA's new targeted approach could mean more meaningful experiences in the long run.
Related Tags