Dragon Age 4 is BioWare's 'most epic quest ever'
BioWare pledges to raise the bar for the Dragon Age series.
Published
5 minute read time
BioWare is taking its new Dragon Age project very, very seriously.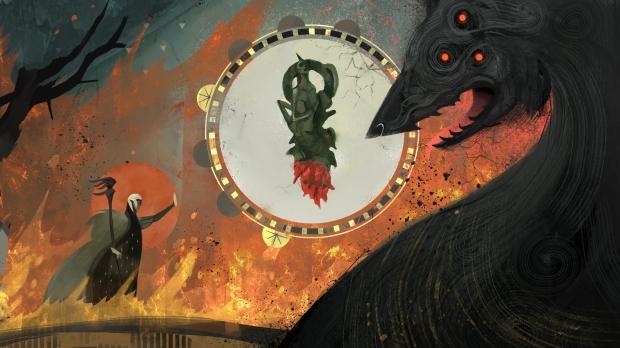 The latest visual art for Dragon Age 4, showing the lyrium idol from Inquisition alongside Fen'Harel, some seals, and an elvish hero on the left.
When BioWare announced its new game Anthem would be a live-service game akin to Destiny, everyone (including me) thought one thing: the RPG-maker is diverting from key franchises like Dragon Age and Mass Effect to help EA chase microtransaction cash. It's true that Anthem is a big turning point for BioWare, but the devs are returning back to their role-playing roots in a big new way, and plan to use the beloved Dragon Age fantasy series as the pathway to that victory.
We've known BioWare was making a new Dragon Age game for a while now, but its focus remained unclear. We knew it'd probably be a mainline sequel, but would it merge online content in a weird new way? At The Game Awards 2018 we got our first glimpse at Dragon Age 4, a new project that heralds the triumphant return of the series with a elvish-focused storyline that should directly follow Inquisition's Trespasser DLC. But this announcement is much more exciting than just another Dragon Age game: it shows BioWare wants to redefine its RPGs in a big new way.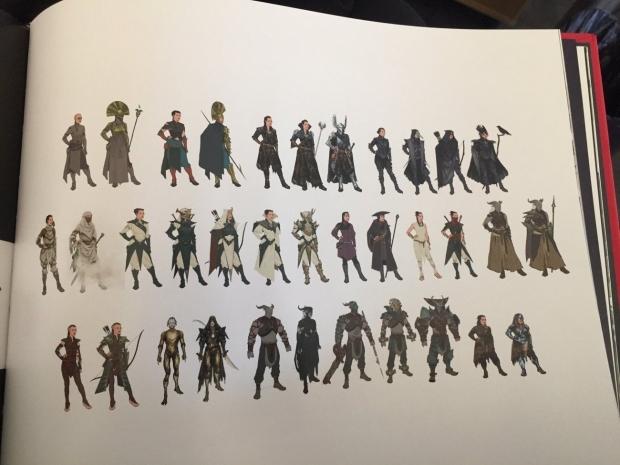 Early Dragon Age 4 concept art for characters.
Key BioWare execs affirm Dragon Age 4, aka The Dread Wolf Rises in Twitter nomenclature, will be the company's most epic endeavor yet. The studio is building a crack team of RPG experts, loremasters, and creative talent to craft something special.
The game will continue everything the series is known for--interesting companions, striking environments, high-fantasy story arcs, combat and action, and that distinct RPG freedom--and even push the bar further.
"Over the years I've taken on increasing challenges: building vast living worlds, devising fun party-based combat and illustrating fantastic stories. Now, I'm honored and excited to continue BioWare's rich legacy of colorful companions, romance and epic choices in my favorite fantasy franchise," said current Dragon Age creative director Matthew Goldman.
"We've gathered our strongest team yet and are venturing forth on the most epic quest ever!"
The new project is being made by people who genuinely love and care about the franchise, by people who want to deliver something that taps into the magic of the series.
"I can't say much about The Dread Wolf Rises, but I can say this - everyone involved loves the Dragon Age franchise and we will give you a game that does right by it," Dragon Age narrative director John Epler said on Twitter.
(Continued below)
After BioWare said it could use online-based live content as a means of delivering reactive storytelling in games like Mass Effect and Dragon Age, some gamers were worried all of the studio's series would morph into microtransaction-ridden multiplayer affairs.
But a bit ago BioWare general manager Casey Hudson affirmed the next Dragon Age would be "what a Dragon Age game should be," affirming that Anthem's live-service focus wouldn't be a major foundation for its consistently singleplayer-driven RPG:
"Some weird stuff going around about how our future games will be influenced by Anthem. Of course when we do a Dragon Age game it will be designed from the ground up based on what Dragon Age should be. Same with Mass Effect. Anthem is a specific thing that's unique from our other IPs in many ways. What carries forward is what we learn about game design, which is a constant evolution."
(Continued below)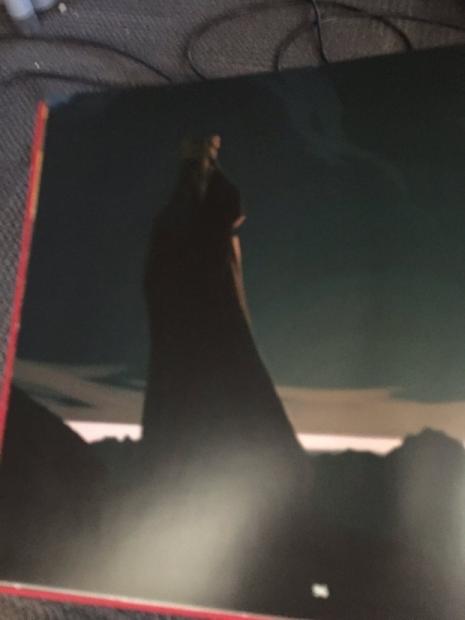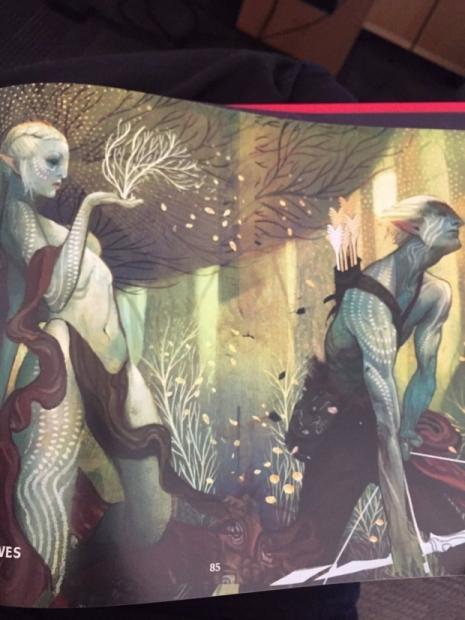 More early Dragon Age 4 concept art showing some elves and likely a villain.
Last but certainly not least we have some words from executive producer Mark Darrah, who teased Dragon Age 4's existence way back in 2016:
"We have been working on a new Dragon Age game for quite a while now and I am pleased to finally tease the existence of this project!
"While we won't be sharing any details for now, I can tell you we have been building a new team around a core of Dragon Age veterans, people I've worked with on Dragon Age, Jade Empire, and some of whom I've worked with since the Baldur's Gate days," Darrah said in a BioWare blog post.
"While I have been focused on Anthem, the rest of the team has been hard at work exploring ways to push BioWare's storytelling to the next level."
While BioWare hasn't really announced much about Dragon Age 4, we do know a few things: it won't be released for a long while (maybe 2021), it's a big-budget mainline sequel, it's being made by people who are passionate about the series, and it likely takes place directly after the Trespasser DLC with a focus on Elvish Fen'Harel lore. There's also hints it'll take place in Tevinter (or at least in part) and have a darkly-themed storyline.
As a big Dragon Age fan I can't wait to hear more about the project, but it sounds like it's shaping up quite well.
Dragon Age 4 content listing:
Related Tags