Dragon Age 4 teased with elvish Dread Wolf lore
BioWare's next Dragon age game is a true return to the series' classic RPG roots.

Published Dec 8, 2018 3:44 PM CST
|
Updated Tue, Nov 3 2020 11:50 AM CST
BioWare finally reveals key info about its new Dragon Age game, which should be a mainline sequel set directly following Inquisition's Trespasser DLC.
We've known about the next Dragon Age game since it was teased in 2016 with a concept art book adorned with a cryptic wolf's head. Now that wolf makes a lot more sense. As sources told Venture Beat, BioWare finally confirmed a new Dragon Age game with a short teaser at The Game Awards 2018.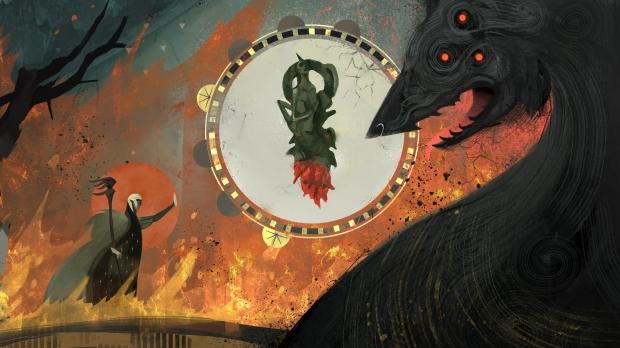 The latest visual art for Dragon Age 4, showing the lyrium idol from Inquisition alongside Fen'Harel, some seals, and an elvish hero on the left.
The footage gives important clues on the game's major focus; with the tagline "The Dread Wolf Rises," it's clear the game is set around Fen'Harel, the Elvish Dread Wolf, and appears to pick off directly after Dragon Age: Inquisition's Trespasser content.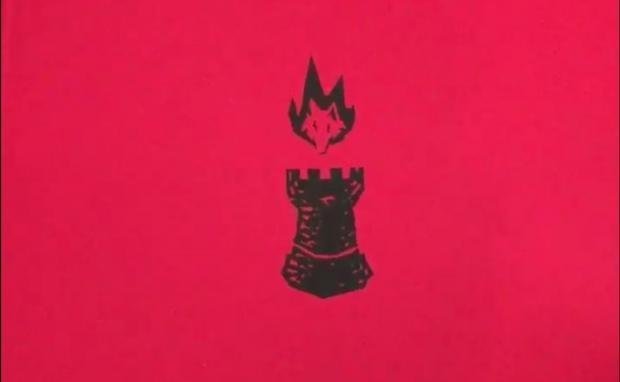 Fen'Harel, also known as the Dread Wolf, on the cover of very early concept art from 2016.
Everything we know points to this being a big-budget sequel that's likely called Dragon Age 4. BioWare has been on a hiring spree to fill out a veteran team of devs, and the team conscripted Sunless Sea dev Alexis Kennedy to help write a portion of the game (Kennedy's words really paint the project as a big affair).
Early Dragon Age 4 concept art for characters and elves.
Now executive producer Mark Darrah gives high hopes to Dragon Age fans. A crack team of die-hard RPG veterans and Dragon Age alums is being brought in for the new project to raise the bar for BioWare's storytelling prowess:
"We have been working on a new Dragon Age game for quite a while now and I am pleased to finally tease the existence of this project!
"While we won't be sharing any details for now, I can tell you we have been building a new team around a core of Dragon Age veterans, people I've worked with on Dragon Age, Jade Empire, and some of whom I've worked with since the Baldur's Gate days," Darrah said in a BioWare blog post.
"While I have been focused on Anthem, the rest of the team has been hard at work exploring ways to push BioWare's storytelling to the next level. I'm so excited to show you more!"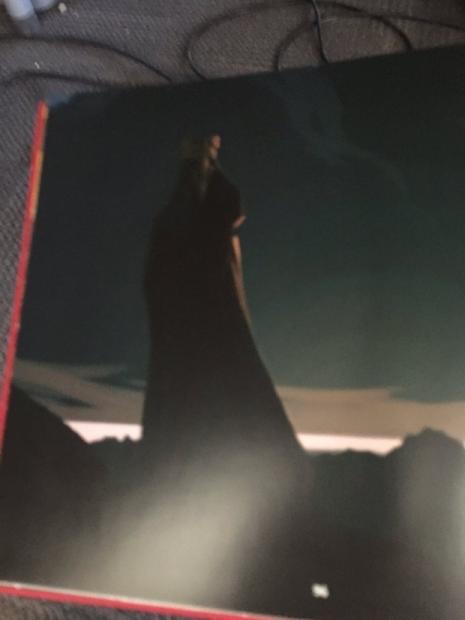 More early Dragon Age 4 concept art, likely showing a villain.
While BioWare finally confirmed the next Dragon Age with the teaser, the game won't be out for a while. The project is likely in early phases of development and sources say it's not planned until 2021 or thereabouts. This brief snippet was just to assure fans the series isn't dead, and that Anthem's live-service based action won't be the mainstay for its future games.
Company general manager Casey Hudson recently affirmed Dragon Age 4 would be "what a Dragon Age game should be," ie with high fantasy story arcs, interesting and iconic companions, freedom-driven exploration, and chaotic combat.
"Some weird stuff going around about how our future games will be influenced by Anthem. Of course when we do a Dragon Age game it will be designed from the ground up based on what Dragon Age should be. Same with Mass Effect," he said.
"Anthem is a specific thing that's unique from our other IPs in many ways. What carries forward is what we learn about game design, which is a constant evolution."
BioWare is getting back into RPGs in a big, big way.
For more info on Dragon Age 4, be sure to check out our expansive backlog of content:
Related Tags