The Division 2's huge Tidal Basin update drops on April 5
Ubisoft announces 'Tidal Basin' update for The Division 2 will drop tomorrow.

Published Thu, Apr 4 2019 11:24 PM CDT
|
Updated Tue, Nov 3 2020 11:48 AM CST
The Division 2 is already a bundle of fun and one of the best experiences I've had in games for a very, very long time with publisher Ubisoft teasing the first post-launch update for the game titled 'Tidal Basin' will be pushed out tomorrow, April 5. If you want to see how The Division 2 runs from a GeForce GTX 980 Ti to an RTX 2080 Ti and Radeon VII (a 20 graphics card test), check out my article on The Division 2 performance here.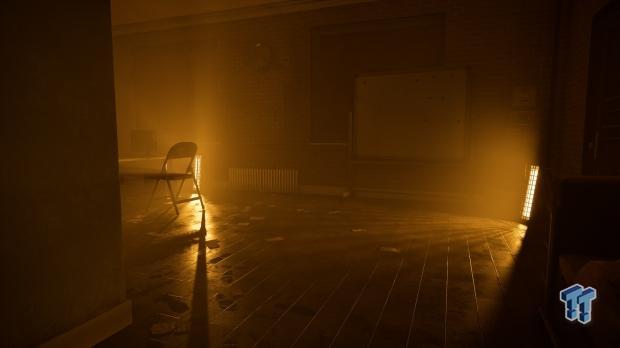 The new Tidal Basin update is part of the Invasion: Battle for DC post-launch content avalanche that will include a new stronghold held by the Black Tusk faction, which when taken over, will unlock The Division 2 players to hit World Tier 5. There, you'll have access to even higher-end weapons, and boosted gear of up to level 500, oh, and a new Specialization. The next update will arrive in the Summer, then another in Autumn, and the final update for the Year 1 Free Content for The Division 2 ends in Winter 2019.
Once players have reached World Tier 5 they'll be hit with "weekly invasions" that will see powerful Black Tusk members taking over main missions and strongholds across the city. Ubisoft and Massive will be rolling out a new PvP map called Fort McNair as well as two new exotic weapons in Pestilence and Nemesis.
The huge 8-player raids won't arrive until April 25 with the next update dubbed Operation Dark Hours, which will also include Classified Assignments. Ubisoft will also be throwing a special "Apparel Event" between April 5-25 where you can pick up special masks, weapon skins, and outfits inspired by various enemy factions.
Players face a new challenge in encountering Tidal Basin, a new stronghold held by the Black Tusk Faction. Tidal Basin is now home to some of the most powerful enemies in the game, and they're not going down without a fight.

After completing the Tidal Basin Stronghold, players will be able to advance to World Tier 5 and unlock the possibility to obtain gear scores 450-500.

"Invasion: Battle for D.C." introduces a new Heroic difficulty setting making for some of the most challenging gameplay yet.

Upon reaching World Tier 5, weekly invasions will be introduced with the Black Tusk taking control over selected main missions and strongholds in the city. These activities are harder to complete but more rewarding in loot and gear.

Players can now enjoy two new exotic weapons, Pestilence and Nemesis as well as three new gear sets: True Patriot, Hardwired and Ongoing Directive.

As part of the update, all players will also have access a new PVP map called Fort McNair

The Invasion Apparel Event, which will allow agents to collect outfits inspired by the enemy factions, as well as new masks and weapon skins.

Operation Dark Hours is the toughest of all challenges: an 8- player raid that will test the teamwork of the most experienced agents, coming April 25th.

Coming in a future update, Agents will have the chance to unlock a brand new Specialisation.
Related Tags