What would Remedy be working on if it had total freedom? Maybe Alan Wake 2.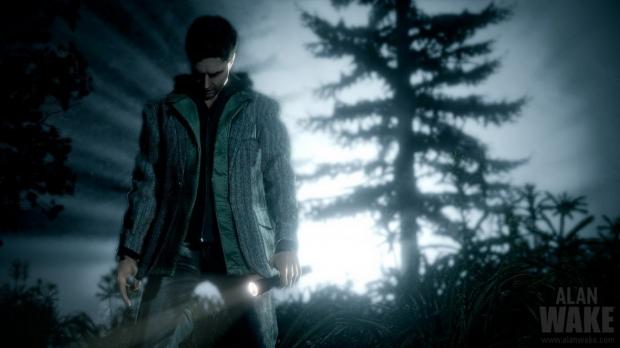 Although Remedy is currently deep in developing Control (formerly P7) its ambitious new IP that blends Quantum Break with supernatural sci-horror, the studio says it wants to make a new Alan Wake game.
"So we own the Alan Wake IP, yes. I just want to say right away that it's very dear to us and close to our hearts. We all love Alan Wake at Remedy and I think all of us want to see a new Alan Wake game," Remedy's Mikael Kasurinen told DualShockers at E3 2018. "I just want to say that out loud. Unfortunately, I can't speak to it anymore than that. We'll see what happens with Alan Wake next but we all want to see it happen, absolutely."
If Remedy owns the Alan Wake IP rights and wants to make a new game, why aren't they? It's just not that simple.
It appears Microsoft owns the publishing rights for Alan Wake and it's likely Remedy signed a contractual agreement giving Microsoft publishing exclusivity for a set amount of time. As an independent developer, Remedy may typically make deals like these.
Case in point: Remedy's new contract with 505 Games gives the publisher 20 years of publishing rights for the devs' new IP, Control. Remedy retains the IP rights to Control for the period. So even if Remedy wants to make a Control 2, only 505 Games can publish it and any future games in the series.
I'm betting Remedy made a similar deal with Microsoft, and only Microsoft can publish Alan Wake games until the contract expires.
This isn't the first time Remedy has discussed Alan Wake 2.
Back in May 2017 Remedy Entertainment CEO Tero Virtala told GamesIndustry.biz that a sequel is just out of the studio's hands.
"If we make an excellent game--and that's a massive investment--we would like to preserve the possibility that we can then continue those stories in future games as well. With Alan Wake and Quantum Break, that didn't work. Based on our past experiences, we have seen that it's really difficult. The decision is not in our hands unless the brand stays in our hands."
So unless Microsoft is willing to fund the venture (which it probably isn't) an Alan Wake 2 probably won't happen for a long time.