Cyberpunk 2077 may be PS5, Xbox Scarlett launch game
'If there's an opportunity to launch Cyberpunk 2077 on next-gen consoles, we'd like to take it.'

Published Wed, Mar 27 2019 5:12 PM CDT
|
Updated Tue, Nov 3 2020 11:49 AM CST
CD Projekt RED's new massively ambitious FPS RPG could be a launch game on the next-generation of consoles, including Sony's PlayStation 5 hardware and Microsoft's new family of Xbox Scarlett systems.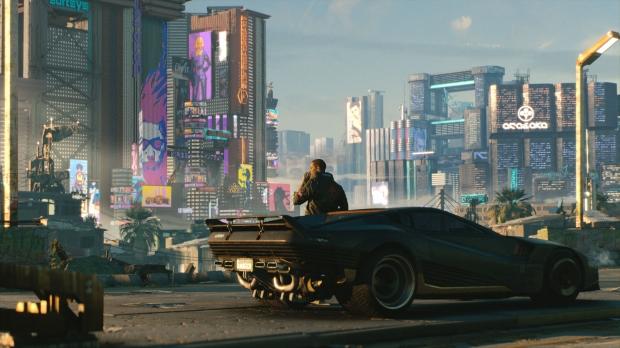 Cyberpunk 2077 is built specifically to run smoothly on the current generation of consoles, but it's also forward-compatible and flexible enough to harness the full brunt of future systems like the PS5 and Xbox Scarlett. Using its powerful proprietary RED Engine that's been significantly amplified with insane high-end tech for Cyberpunk 2077, the developers can scale, adjust and tweak the game for multiple hardware iterations.
But given the chance, CDPR would love to launch its new sci-fantasy opus onto a new console generation. It all depends on the timing.
When an investor at a recent earnings presentation asked if Cyberpunk 2077 will release on both current- and next-gen consoles, CD Projekt RED President Adam Kicinski said:
"Yes, absolutely. We already have such a plan. We've already said publicly that our technology was developed thinking about new generations. Well, the generation hasn't been announced yet, but the RED engine has been developed from scratch to make sure that it cross from generation to generation."
"As a result of this, if there's an opportunity to launch Cyberpunk for another generation, we would probably want to this."
This doesn't mean Cyberpunk 2077 will be exclusive to next-gen systems, only that it'll release on them alongside PS4 and Xbox One. That's an important distinction to remember.
Whether or not this happens depends on when Sony and Microsoft launch their systems. CDPR has set a hard release 2021 release window for Cyberpunk 2077, and there's indications the game's launch date could be revealed at this year's E3 2019.
So if Cyberpunk 2077 is set for, say, holiday 2020 and coincides with the release of the PS5 and Xbox Scarlett, then we should see it as a major new game on both platforms. But if not, it won't be a simultaneous big fanfare launch on both generations.
Cyberpunk 2077 remains the biggest project CD Projekt RED has ever made, and the company is still ramping up development. Total dev costs and R&D expenditures rose by 70% in 2018, and CDPR is actually taking profit hits so it can re-invest into the project.
That's how much they believe in the game.
Related Tags