Master Chief Collection on PC won't require Xbox LIVE Gold
Steam gamers can play MCC multiplayer without buying Xbox LIVE Gold.

Published Sun, Mar 17 2019 6:15 PM CDT
|
Updated Tue, Nov 3 2020 11:49 AM CST
Despite making billions every year from lucrative services like Xbox LIVE Gold, Microsoft isn't locking the Master Chief Collection's PC port behind a premium sub.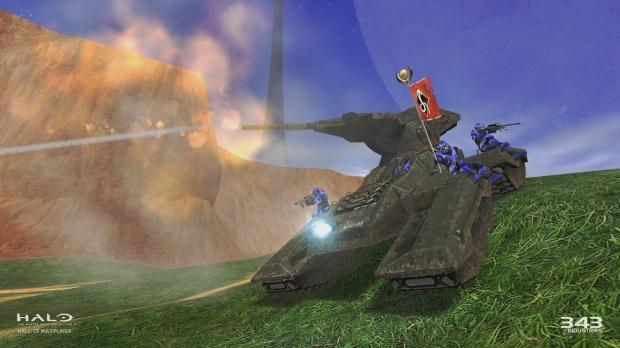 Microsoft is finally bringing the six-game Halo Master Chief Collection to PC, and like most PC games on the market, it won't require a paid subscription for multiplayer. Microsoft confirmed the news to Windows Central, who says Xbox LIVE Gold isn't needed to play online multiplayer in any of the Master Chief Collection's six games on PC (even on Steam).
An Xbox LIVE account is needed to play MCC on both Steam and the Windows Store, however, but that's totally free. This move makes a lot of sense from both a PR and business perspective: PC gamers would be incredibly disappointed by having to buy into the sub, and Halo coming to Steam is because of full game sales, not services.
Normally Microsoft's games are tailor-made to tap its rich vein of services like Xbox LIVE and Game Pass. These first-party games are now additive to the service ecosystem and always feature some sort of monetization, whether it be season passes or long-term online microtransactions. And with Game Pass, Microsoft can now make money from its games without actually having to sell them.
But these six Halo games were made before those strategies were implemented. So The Master Chief Collection can't be monetized like Halo 5 with its REQ packs.
This is a rare case where Microsoft cares more about full game sales than it does services, so bringing MCC to the most popular PC gaming storefront is a must, and so is offering it without subscription paygates.
The Master Chief Collection will come to PC in waves instead of all at once, Microsoft confirms. It'll start with Halo: Reach first, but existing MCC owners on Xbox One will have to rebuy both campaign and firefight modes--only multiplayer will be free. 343i will work alongside two studios including Ruffian Games and Splash Damage to make the ports.
MCC on PC will include everything PC gamers expect, including ultrawide support, high frames-per-second support, 4K HDR, keybinding, mouse and keyboard support, and more.
No information on a planed release windows has been revealed, and Microsoft will also sell each Halo game separately on both Steam and the Windows Store. We should hear more info at E3 2019.
Related Tags