Nintendo doesn't want to over-monetize gamers
Nintendo takes steps to curb aggressive monetization in its smartphone games.

Published Thu, Mar 7 2019 5:58 PM CST
|
Updated Tue, Nov 3 2020 11:49 AM CST
In an age where aggressive monetization is found in everything from AAA to mobile titles, Nintendo wants to keep a level head about its free-to-play smartphone games.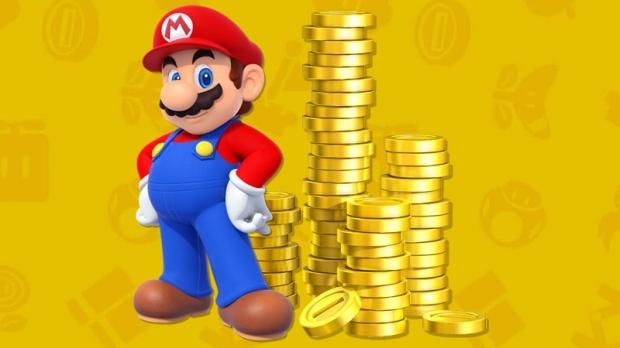 Nintendo has warned its partners not to over-monetize its smartphone games with too many spending opportunities, The Wall Street Journal reports. According to The WSJ, the company would rather earn potentially less money from mobile games then become embroiled in controversy--a sentiment that most games-makers don't agree with. Nintendo is fiercely protective of its brand, and it wants to stray far away from negative press.
Despite making most of its mobile revenues from a game riddled with "gacha" style microtransactions, as well as advocating for lootboxes to drive engagement, Nintendo wants to be more careful in how its future games are monetized. In-game spending opportunities need to be limited and reflect the actual goal of its smartphone business, which is to primarily bring exposure to the brand and fold consumers into the ecosystem. Making money comes second.
Key Nintendo partners have spoken out about this business decision, affirming that the Japanese titan is scaling back on how its free-to-play mobile games make money.
"Nintendo is not interested in making a large amount of revenue from a single smartphone game. If we managed the game alone, we would have made a lot more," a rep for Dragalia Lost developer CyberAgent told WSJ's Takashi Mochizuki.

Fire Emblem Heroes pulled in 72% of Nintendo's total mobile earnings in 2018 thanks to its microtransaction system.
Mobile gaming is just one segment of Nintendo's wide strategy, but it's an important one that reaches millions of Android and iOS consumers across the globe. The company still plans to stick to its smartphone release cadence of 2-3 titles per year, and has already announced a new Dr. Mario World title for the platform.
But make no mistake: Nintendo isn't throwing the kill-switch on mobile monetization. It's just providing more game and less service. To make more money on smartphone games, Nintendo may opt to release more of them in lieu of pasting microtransaction hooks in existing titles.
Nintendo President Shuntaro Furukawa says he would like to see more smartphone games that bring in steady streams of revenue:
"I'd like to increase the (amount of) games on smartphones that have a continuous stream of revenue. We're also dabbling in theme parks and movies - different ways to have our characters be a part of everyday life. I'm anticipating a strong synergy like that."
It's refreshing to see Nintendo take a stand and actually care about its brand and players' pocketbooks in respects to in-game purchases. Many Japanese and Chinese developers have incredibly complex and cumbersome monetization structures for their respective mobile games, and Nintendo is staying true to a standard rather than the almighty dollar.
Related Tags