Nintendo to keep using lootboxes to drive engagement
Nintendo is somewhat new to online engagement and is keen on learning the tricks of the trade, including lootboxes and other methods.

Published Thu, Jun 21 2018 4:42 PM CDT
|
Updated Tue, Nov 3 2020 11:51 AM CST
Despite having an online presence with the Wii, Wii U, and 3DS, Nintendo is still new to monetizing engagement via microtransactions. But it's something it wants to learn.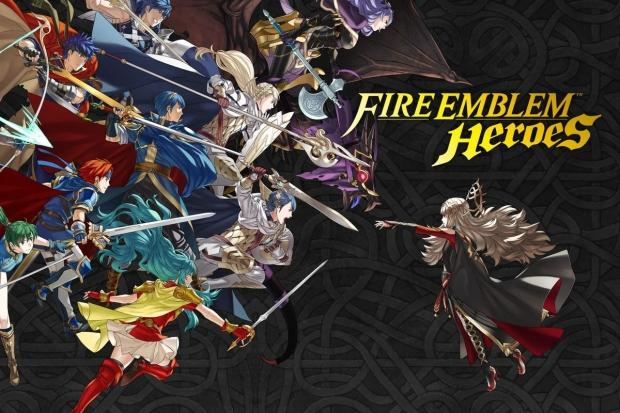 Nintendo--like all hardware-makers with first-party games--understands the new frontier of online engagement. The company has pushed into season passes in games like Zelda: Breath of the Wild and has had success with its microtransaction-laden mobile games. But this is just the beginning and Nintendo probably won't stop rolling out randomized lootboxes. After all they're quite profitable: Fire Emblem Heroes (a mobile game with random lootbox-style purchases) raked in $295 million in its first year.
Despite the big pushback against these trends in the console realm, Nintendo of America President Reggie Fils-Aime affirms that lootboxes will remain in the company's arsenal of engagement-driven monetization. "Loot boxes, broadly speaking, have gotten a bit of a bad rap. The game mechanic of buying something that you're not sure what's inside is as old as baseball cards," Fils-Aime told Bloomberg in a recent interview.
"What we believe at Nintendo is that a gameplay mechanic that offers the consumer something to buy that they're not sure what's inside can be interesting as long as that's not the only way you can get those items. And that's where some developers have made some mistakes. For us, its one of many mechanics we can use to drive on-going engagement in the game."
It's very likely that this strategy will only be employed over Nintendo's still-rising catalog of mobile games and not actual dedicated console software. For consoles Nintendo should tap its Switch Online framework with common engagement methods like eSports, game streaming, multiplayer-driven global events, and free rewards (free NES games and the like).
Nintendo is strongly investing in mobile and hopes it will be a reliable source of income in the coming years.
Here's what Nintendo President Tatsumi Kimishima had to say about mobile in the company's most recent earnings report:
"For the smart-device business, we will continue the services for existing applications while also releasing new applications in order to increase Nintendo's presence in this business. The efforts we have made to date have yielded certain responses to our goal of expanding the number of people who have access to Nintendo IP. Even so, we have not reached a satisfactory profit point yet, so our goal is to further expand the scale of this business to develop it into one of the pillars of revenue."
Related Tags