Fire Emblem Heroes makes 72% of Nintendo's mobile revenue
Fire Emblem Heroes is the muscle to Nintendo's mobile arm.

Published Tue, Nov 13 2018 6:45 PM CST
|
Updated Tue, Nov 3 2020 11:50 AM CST
Fire Emblem Heroes continues its success as Nintendo's strongest mobile game title of 2018.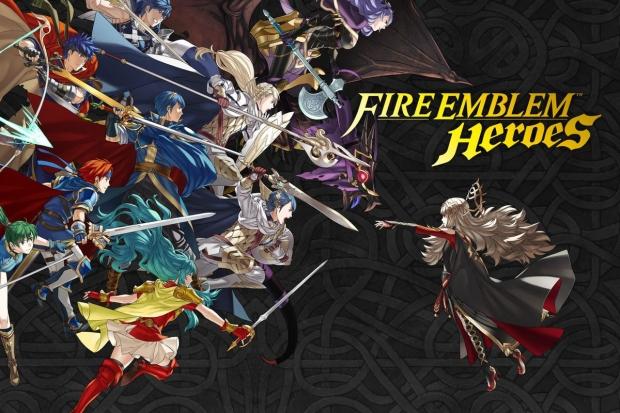 Despite a rocky launch with Super Mario Go, Nintendo's relatively new mobile gaming segment is doing quite well. The company owes this reversal to the free-to-play Fire Emblem Heroes game that uses gacha-style microtransactions to generate revenue. And generate revenue it has: analyst firm Sensor Tower notes that the RPG now accounts for 72% of Nintendo's mobile earnings in 2018.
Fire Emblem Heroes has amassed almost $200 million in 2018 alone, and raked in $12.2 million from in-game purchases in October, the firm says. But Nintendo might have another hit on its hands with its new Dragalia Lost RPG, which was built from the ground up specifically for mobiles. Earnings from Dragalia Lost are tracking well on iOS and Android.
What's next for Nintendo's mobile branch? The company's mobile release cadence hasn't changed--2-3 games per year--and we should see more classic Nintendo characters cross over to smaller screens.
"Our plan is to introduce applications at a rate of around two to three titles a year," Nintendo President Shuntaro Furukawa said in a recent Q&A.
"As for future smart-device business plans, we intend to use our existing IP in addition to new IP like Dragalia Lost as we continue to develop applications that are relevant to different user demographics."
As for the revenue model, Nintendo's Shigeru Miyamoto said we could see more fixed-cost mobile games in the future and not just microtransaction-based titles.
"I can't say that our fixed-cost model has really been a success," Nintendo exec Shigeru Miyamoto said at the Computer Entertainment Developers Conference.
"But we're going to continue pushing it forward until it becomes entrenched. That way everyone can develop games in a comfortable environment. By focusing on bringing games to the widest range of people possible, we can continue boosting our mobile game business," Mr. Miyamoto said.
"We're lucky to have such a giant market. So our thinking is if we can deliver games at reasonable prices to as many people as possible, we will see big profits."
Related Tags