EA misses its third quarter earnings forecast on heels of weaker Battlefield V performance and a sparse slate, causing stock to drop by over 10%.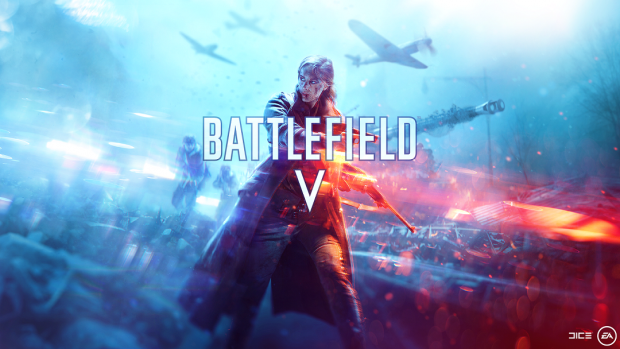 In its recent Fiscal Q3'19 financials EA missed its revenue and sales targets by nearly $100 million. In the quarter, which company CEO Andrew Wilson called "difficult," EA earned $1.289 billion in net revenue and $1.609 billion in net sales, missing forecasts by $86 million and $116 million respectively. Company shares then plummeted by 12.69% in after-hours trading and shaved off billions from its valuation.
The main reason for the miss was Battlefield V, the only big game released in Q3, which underperformed to EA's expectations when put up against holiday games like Call of Duty Black Ops 4 and Red Dead Redemption 2. EA CFO Blake Jorgensen attributes Battlefield V's lower sales to being put "against heavily discounted competition," but gamer-wide controversy may have also played a significant role. EA made the decision to delay Battlefield V into the heart of Black Friday in November due to the pushback of multiple mobile games, Mr. Jorgensen said in the earnings call.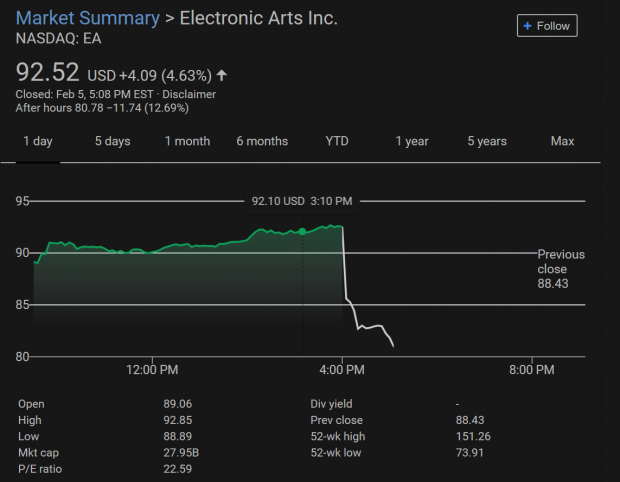 The company also adjusted its total Fiscal Year 2019 forecast by a hefty amount. As of August 30, 2018, EA expected to earn $5.2 billion in total FY2019 net revenues, but has since been lowered to $4.875 billion, representing a drop of 6.67%.
EA's Q4'19 timeline will be rounded out by the explosively popular free-to-play Apex Legends, and its big new IP Anthem. Both games will deliver steady revenues over time via in-game purchases and should help offset the earnings miss.