The Division 2 supports 120Hz on Xbox One X
The Division 2 will use Xbox One X's variable refresh rate option.

Published Sun, Jan 27 2019 3:19 PM CST
|
Updated Tue, Nov 3 2020 11:49 AM CST
The Division 2 will tap the Xbox One X's new High Refresh Rate functionality to boost FPS on specific displays.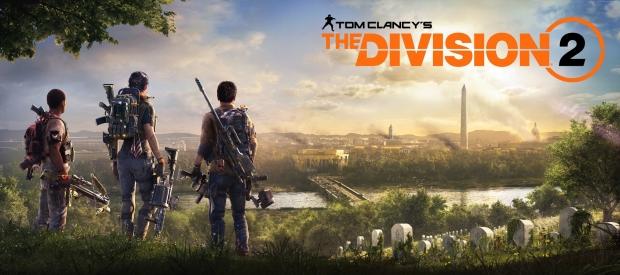 According to The Division 2's store page, the game will support variable refresh rates on Xbox One S and Xbox One X systems, allowing users to breach the game's 30FPS cap. Both consoles technically support up to 120Hz output over HDMI, but the Xbox One X's higher-end horsepower will drive consistently higher frame rates while gaming.
Of course you'll need a TV or monitor that supports up to 120Hz over HDMI to take advantage of the mode. High Refresh Rate only works in 1080p and 1440p resolutions and the console's display settings will automatically down to 60Hz when set to 4K or 720p resolution (whereas The Division 2 hits scaled 30FPS in 4K by default).
The Division 2 also features other optimizations for Xbox One X hardware, including HDR10 support and 4K textures. If you're a PC player, Ubisoft has put lots of effort into the port and will leverage higher-end hardware to push greater in-game perf.
The Division 2 comes out on March 15, 2019 for PS4, Xbox One and PC.
Check below for more info on the Xbox's variable refresh rate functionality:
Refresh rate

If you have an Xbox One S or X and your TV supports 120Hz over HDMI, you'll see this setting under Display > Resolution.

Refresh rate is the number of times per second that a TV or monitor displays an image. Refresh rates are usually measured by hertz (cycles per second). A display that produces an image 60 times per second has a 60Hz refresh rate, which is the default refresh rate for all Xbox One consoles. But if your setup meets the requirements above, you can increase your refresh rate to 120Hz for 1080p and 1440p resolutions.

Note

Your display must support 120Hz over HDMI. While some monitors support 120Hz over DisplayPort, they may not support it over HDMI.

120Hz is only available for 1080p and 1440p. If you change your resolution to 4K UHD or 720p, the refresh rate will be set to 60Hz by default.

If your console is set for 4K UHD and you change your refresh rate to 120Hz, your resolution will be downgraded to the highest resolution available for your display.
Related Tags