Final Fantasy VII Remake is still 'going smoothly'
Yoshinori Kitase and Tetsuya Nomura affirm Final Fantasy VII Remake's development is still ongoing.
Published Dec 19, 2018 7:23 PM CST
|
Updated Tue, Nov 3 2020 11:49 AM CST
2 minutes & 9 seconds read time
Progress on Square Enix's massively anticipated Final Fantasy VII: Remake is going smoothly, but it could be a while before it's released.
Although it was announced in 2015, it's been a while since we've heard anything about the Final Fantasy VII: Remake. Gamers are worried development has stalled due to the massive overhauls the team is making. But now key game devs Yoshinori Kitase and Tetsuya Nomura say new updates are coming in 2019, and that the game is being built at a steady, smooth pace.
"Development on Final Fantasy 7 Remake is progressing smoothly! I would like to try hard to meet the expectations of fans," Kitase said in a recent interview with Famitsu.
Tetsuya Nomura, who's directing the game, didn't say much about the game...but he didn't really have to. His words were short and sweet: "Various presentations to be released."
Now that Kingdom Hearts III is finalized and ready to ship, the core development team can start doubling-down on FF7: Remake and flesh out the newly imagined RPG. That's not to say development hasn't always been underway, even throughout Kingdom Hearts III's long arduous completion. In fact it's possible the game has morphed and changed since we last saw it in 2017.
We also know a fair bit about the Remake. The game is entirely action-based and doesn't feature the turn-based system in the original, and there's a possibility the ATB gauge is now a meter for special attacks. Combat is more aligned with Final Fantasy 15 and Devil May Cry than the traditional 1997 Final Fantasy VII, and that's because the game is likely built on FF15's proprietary Luminous Engine.
It also features dynamically destructible environments that can open up interesting possibilities for boss battles and combat sequences.
As for a release date...back in 2017 Square Enix said it could launch in 2-3 years, but there's no concrete window as of yet.
Since the game will be episodic and release in multiple chapters instead of a complete version, we could see a staggered release cycle for the game. That means it may not actually be "complete" until 2021 or thereabouts.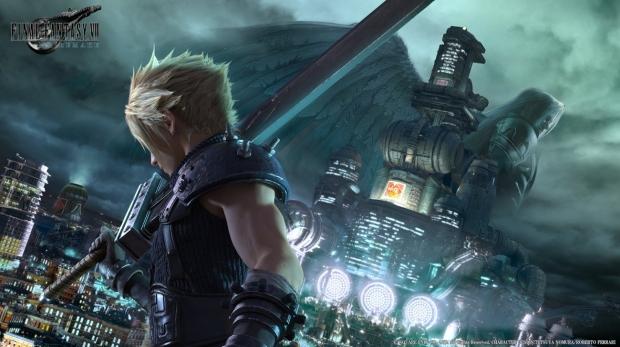 Related Tags