Red Dead Online microtransactions are live
Rockstar beings monetizing the Red Dead Online beta.

Published Fri, Dec 14 2018 6:39 PM CST
|
Updated Tue, Nov 3 2020 11:50 AM CST
Red Dead Online's in-game gold can now be purchased with real money.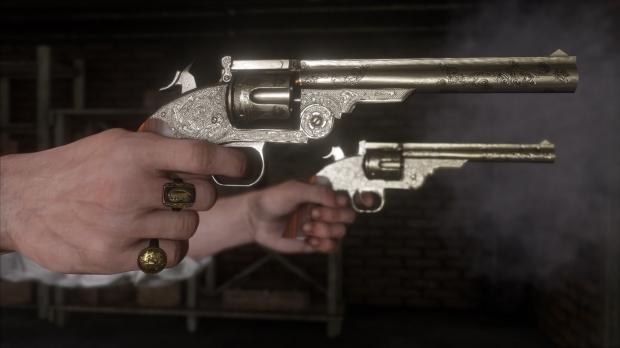 Rockstar Games today flipped the monetization switch in Red Dead Redemption 2's online mode, despite the content being in beta testing phases. This move is particularly interesting as the devs continually update and tweak Red Dead Online's in-game economy, meaning the time-grind values may not remain static even after players spend money. Gamers earn $RDO cash and gold pieces for doing activities, missions, and completing objectives. 100 gold pieces can be transformed into one gold bar, or users can simply buy gold bars to avoid the grind.
The pricing scheme seems straightforward and mirrors many live service games. There's a distinct pay-to-win element involved as gamers can guy guns and horses with gold, but they must level up accordingly to be able to use higher-level gear. Cosmetics, horse insurance which spawns your horse near you if it dies, and camp customization items can also be bought with gold.
Here's Red Dead Online's gold pricing tiers:
25 Gold Bars - $10

55 Gold Bars - $20

150 Gold Bars - $50

245 Gold Bars - $75

350 Gold Bars - $100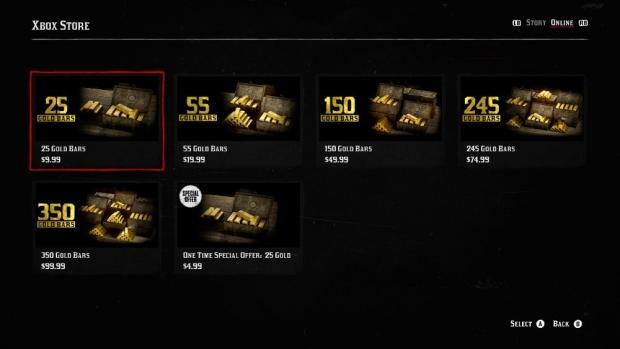 According to rough estimations, players can earn about 2.5 gold bars per every 5 hours played.
This monetization structure resembles our initial predictions, and should help Take-Two Interactive meet its lofty $2.6 billion net revenues target for the current fiscal year.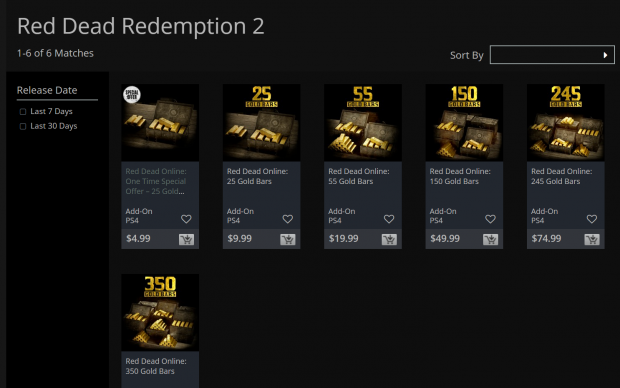 Rockstar hopes to spark gold bar spending by giving out 15 bars to all RDO players...but this only equates to about $4.50 in freebies. This is a far cry from the $60 in gold analyst Michael Pachter advised companies to give to gamers. There's also a one-time special deal for 25 gold bars for $5, and I think this is how Rockstar will make the bulk of its cash.
"The frontier is a lawless place where nothing can be taken for granted... except for the trading power of cold hard bullion. With Gold Bars you can quickly unlock all manner of goods in Red Dead Online from custom modifications to your weapons to horse kits to unique items for your camp. While life on the range is full of doubts and uncertainties, Gold Bars can be relied upon to set you apart from the pack."
Related Tags